UEFA functionaries had to meet at a special meeting in connection with the martial law introduced in Ukraine. The Executive Committee of the European Football Association made a decision that says it is impossible to hold a Champions League match between Shakhtar and Lion (France) in Kharkov. Initially, the regulations assumed that it was at the Kharkiv stadium that the match between the French and Ukrainian clubs would be held.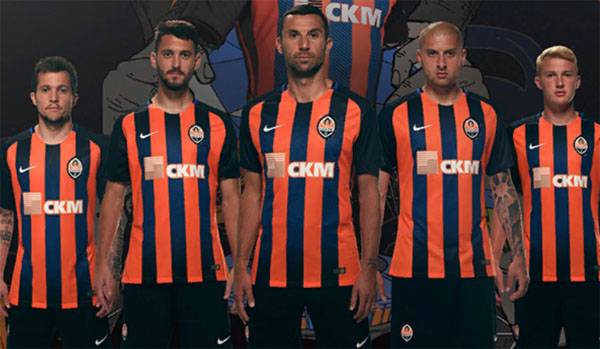 It is noted that the match will be postponed due to the fact that the Kharkiv region (along with nine other regions of Ukraine) got into the list of regions where the martial law imposed by the president operates.
The UEFA Executive Board reports that it imposes a ban on football matches in the regions of Ukraine in which martial law has been imposed, as well as in those areas that can be reached only through the specified regions.
Now there are intensive consultations on exactly which stadium the Champions League match will be held.
Previously, the League of Europe match was postponed, in which a club from Poltava took part. Despite the fact that Poltava region is not included in the list of regions in a state of martial law, it was decided to transfer the match to Kiev. It is noted that in the case of "Lion" the meeting can also take place in the capital of Ukraine.
A few days ago, a representative of the French "Lion" in an interview with the media noted that it was difficult for the club to find a plane that would fly into Ukraine.
Against this background, there are reports from the Kharkiv region that 27 mobile and stationary police posts operate around the administrative center of the region. More than 1,3 thousand national police officers were involved in patrolling the streets. The largest number of police officers in those cities that are geographically included in the areas adjacent to the border of the Russian Federation.