On Tuesday, a two-day meeting of NATO foreign ministers will open in Brussels, and last Friday the Americans for the first time presented data to the Europeans with their satellite intelligence, allegedly proving that a land-based cruise missile with a range prohibited by the treaty was tested in Russia, reports
Kommersant
.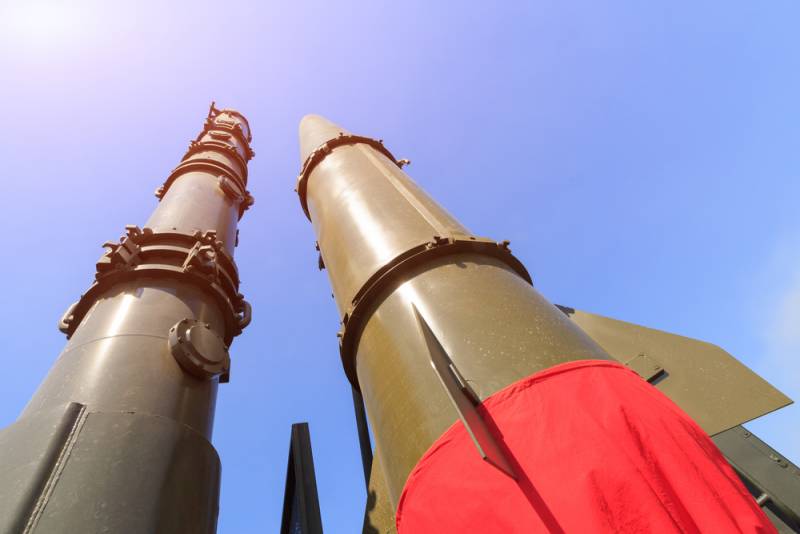 According to the German press, the FRG and other countries have no doubts about this - everyone is ready to subscribe to the statement with harsh criticism of Moscow's actions.
This is a rocket 9М729, it is she who is worried about Washington. The version of the US National Intelligence is as follows: the development of 9М729 began in the 2000-ies in the Novator Design Bureau (Yekaterinburg, part of Almaz-Antey). The tests ended by the year 2015. The missile can be equipped with both conventional and nuclear warheads.
According to intelligence director Daniel Coates, Moscow needed the rocket to be able to strike at European NATO countries, and its development suggests that Russia no longer wants to be bound by the terms of the INF Treaty. He also claims that the Russian military-industrial complex has already equipped several divisions with these missiles.
Earlier, Russian Deputy Foreign Minister Sergei Ryabkov warned of "unscrupulous attempts" to create the impression from the world community that Moscow's non-compliance with the INF Treaty was an established fact. According to him, the aforementioned 9М729 is a modification of the missile for the Iskander complex, and its modernization affected only the warhead. Russia informed the West that it would launch its maximum range during the West-2017 exercise. The rocket flew 480 km.
Ryabkov also assured that this rocket, like all previous ones, was not developed or tested for the range prohibited by the agreement (from 500 km to 5,5 thousand km).
Recall, not so long ago, Donald Trump announced his intention to withdraw from the INF Treaty of 1987, since Russia is violating its provisions. NATO Secretary General Jens Stoltenberg supported the American president, noting that the new Russian rocket "poses a threat to the entire North Atlantic alliance."