Former head of the Ministry of Foreign Affairs Sigmar Gabriel commented on the provocative actions of Ukraine in the Kerch Strait area. We are talking about the violation of Ukrainian artillery armored boats and roadstead tug of the state border of the Russian Federation, after which there was a detention of Ukrainian sailors by Russian border guards. Following this, the Ambassador of Ukraine in Berlin called on Germany to send warships to the shores of the Crimea.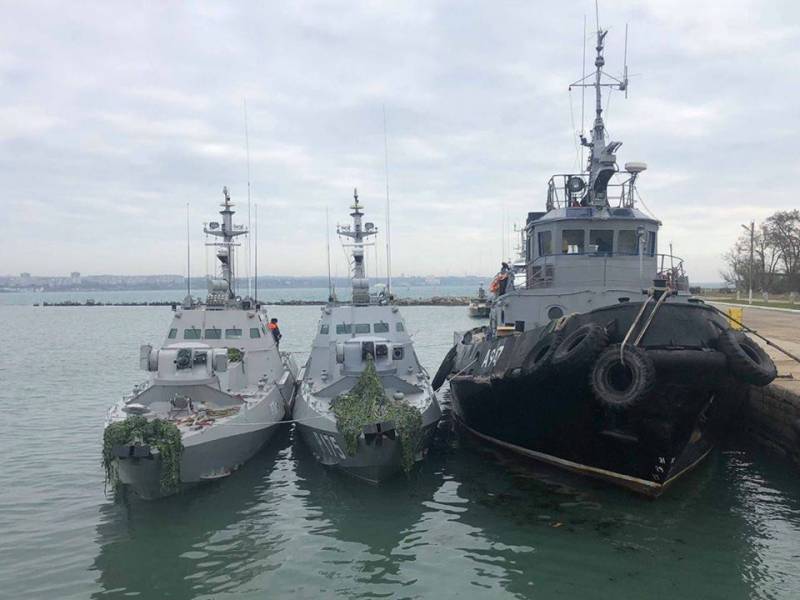 According to Sigmar Gabriel, Kiev made an attempt to draw Germany into the war.
From the statement of the former head of German diplomacy on the TV channel
N-TV
(Germany):
We must not allow Ukraine to draw Germany into war. And the Ukrainian authorities have tried to do it.
After that, Gabriel decided to attempt to take a "neutral" position, stating that Russia had implemented an "act of violation of international law". At the same time, Gabriel was unable to argue his words against the background of the fact that Russia defended its borders, and the Ukrainian armored boats violated these borders without reacting to repeated warnings.
Recall that earlier there was information about the transfer of several Ukrainian sailors in the detention center in the Russian capital. Sailors who were slightly injured during the incident were discharged from the Kerch hospital.
In Ukraine, the martial law regime continues to operate, introduced in those regions that are inhabited mainly by Russian-speaking citizens.