The special representative of the US State Department, Kurt Volker, called on Europe and the United States to consider imposing additional sanctions against Russia because of the incident in the Kerch Strait. He stated this in an interview with the newspaper Sueddeutsche Zeitung.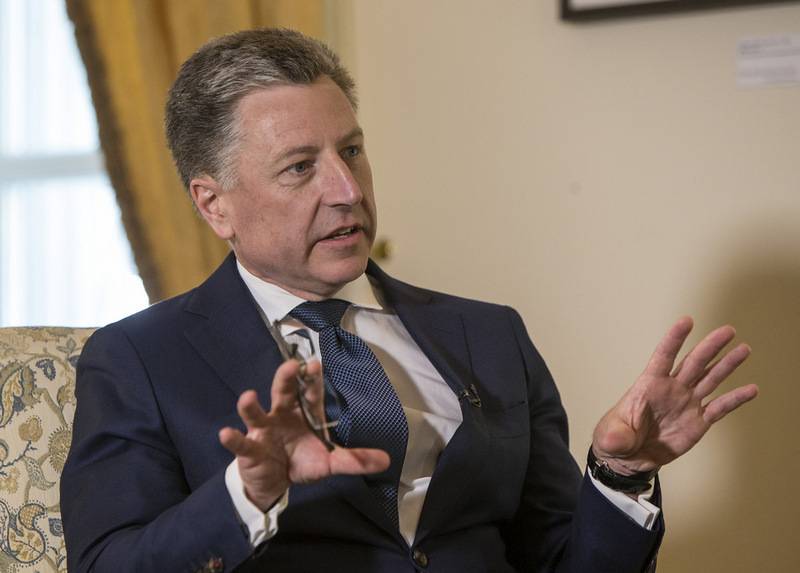 According to Volcker, "it would be good" if Europe were to consider the possibility of introducing new restrictive measures against Russia, as well as new sanctions would be introduced in Washington. Thus, it is necessary to punish Russia for the incident in the Black Sea, he said, while adding that he "considers the question to be irrelevant" who is really to blame for the incident.
It is not important who is responsible for what happened in the Kerch Strait, but it is advisable to introduce new sanctions against Russia, and from Russia itself demand the immediate release of Ukrainian ships and sailors. Russia must sit down at the negotiating table
- said Volker, at the same time calling Kiev "to continue the democratic reforms in the country."
Earlier it was reported that the head of the Russian Foreign Ministry Sergey Lavrov called the special representative of the State Department Kurt Volcker an ardent defender of all the provocative actions of Kiev, who instead of acting as an intermediary in the negotiations, took the position of unequivocal support of the Kiev authorities. In Russia, the Volcker was called the new "John McCain."