Ukrainian President Petro Poroshenko, trying to justify the introduction of martial law in Ukraine, continues to escalate the situation in the country. At this time, Poroshenko announced the deployment of Russia near the Ukrainian border, "a large number" of military personnel and equipment.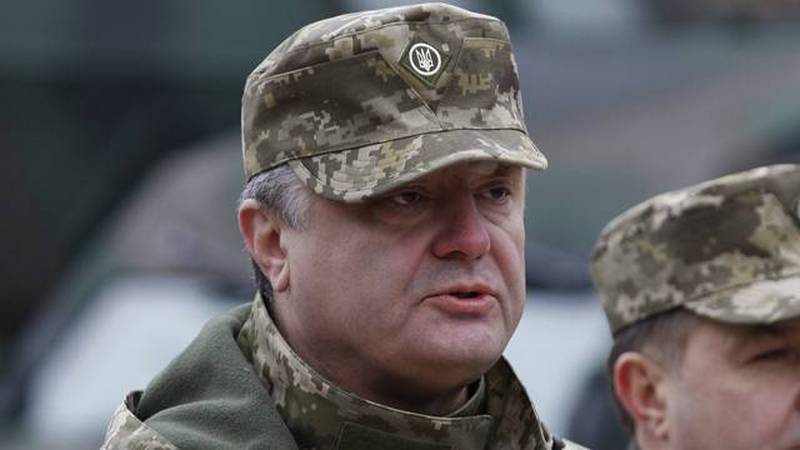 During the transfer ceremony of the APU of two helicopters and seven aircraft, held in the Kiev region, Poroshenko said that according to his data, Russia had deployed a ground group around Ukraine, which includes more than 80 thousand military personnel, who are armed with 900
tanks
, almost fifteen hundred artillery and MLRS, 2300 infantry fighting vehicles and armored personnel carriers. More than 500 aircraft and 300 helicopters can attack from the air. In addition, 80 ships and 8 submarines in the waters of the Black, Azov and Aegean Seas are ready to strike at Ukraine.
The Ukrainian commander in chief is confident that Russia is preparing for an attack on Ukraine, and at present the Ukrainian authorities, together with their partners, are "looking for a decent response" to Russian aggression.
Recall that Poroshenko imposed martial law for a period of 30 days due to the incident in the Kerch Strait. Despite the fact that in Moscow, in 2014, they stated that there were no plans to attack the neighboring state, in Kiev they continue to assert that Russia is preparing an attack on Ukraine. Recently, Petro Poroshenko compared with the shepherd from the famous parable, who constantly shouted about the wolves who attacked the herd. A fairy tale is a lie, but there is a hint in it ...