Poland will soon be armed with the American High Mobility Artillery Rocket Systems (HIMARS) rocket system. Notice of the upcoming sale of the 20 missile system M142 combat vehicles has already been submitted for approval to the US Congress. Delivery was authorized in the US State Department, the blog bmpd reports.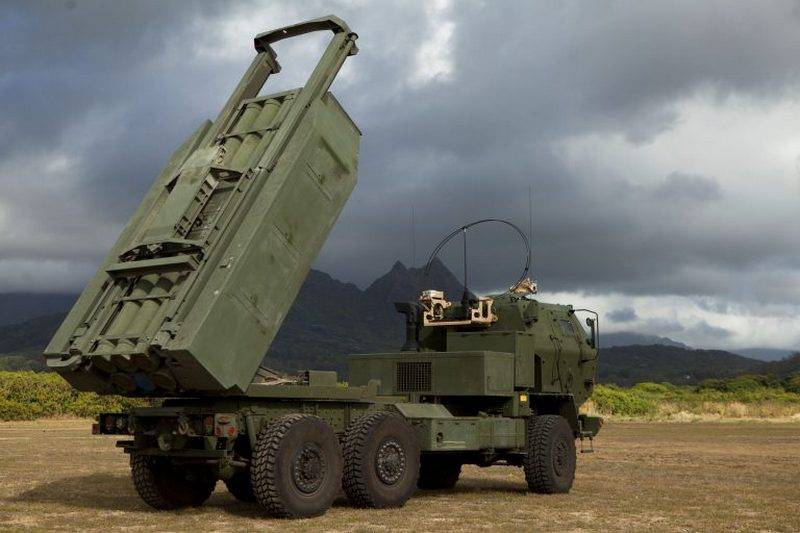 It is reported that the estimated cost of delivery will be 655 million dollars. It will include 24 of the artillery fire control system, 20 training modules M68A2, 33 of M1151A1 HMMWV. In addition, 36 adjustable GMLRS M31 Unitary missiles with a monoblock warhead, nine adjustable GMLRS M30A1 Alternative Warhead missiles with a warhead dispersed (meaning missiles, but six-charge transport and launch modules with six missiles each), 30 operational tactical ATACMS M57 Unitary missiles with a one-piece warhead, and 20 practical LCRR missiles.
Thus, the Polish Ministry of National Defense receives one division of the HIMARS complex in a fully American configuration. This is a high mobility rocket launcher (HIMARS) M124. Previously announced plans for the partial production of this system and the missiles for it by the Polish industry could not be realized.
HIMARS - US highly mobile missile-artillery system for operational and tactical purposes, is a lightweight reactive volley fire system mounted on a wheeled chassis.