The Russian promising anti-aircraft missile-cannon complex "Pantsir-SM-SV" will be released for state trials next year, Interfax-AVN reports, citing materials from the public procurement website.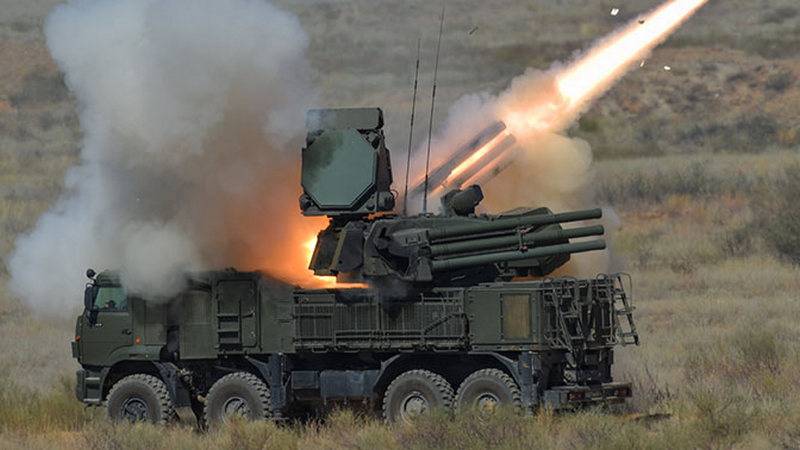 According to the materials placed on the site of state procurement, next year it is planned to complete the preliminary tests of the complex and go to the state. It is stated that the new complex compared to existing samples will have significantly higher performance, which will be achieved, including the installation of a new radar module with an active phased array. Details about the new complex are not reported, but according to available information, the complex will receive new anti-aircraft missiles, allowing to increase the range.
Earlier in the holding company "High-Precision Complexes", which is the developer and manufacturer of the Pantsyr air-defense missile system of all modifications, stated that they are developing a new modification of the complex that can fight drones. The complex will be called "Pantsir-C1M". In view of the objective reasons, the characteristics of the complex were classified.
ZRPK "shell" - air defense complex short-range. The non-upgraded complex is capable of detecting up to 12 targets. The 30-mm gun is installed on it, the 76 and 90 mm rocket launchers are used. Ammunition - a half thousand cannon shots, 12 missiles. One of the tasks performed is the task of covering a long-range air defense system, including the Triumph C-400.