Ukrainian sailors detained and arrested for illegally crossing the Russian border in the Kerch Strait area have been brought to Moscow and are currently in quarantine in the Lefortovo SIZO, one of the members of the Moscow Public Observatory on Monitoring the Observance of Citizens' Rights in Prisons .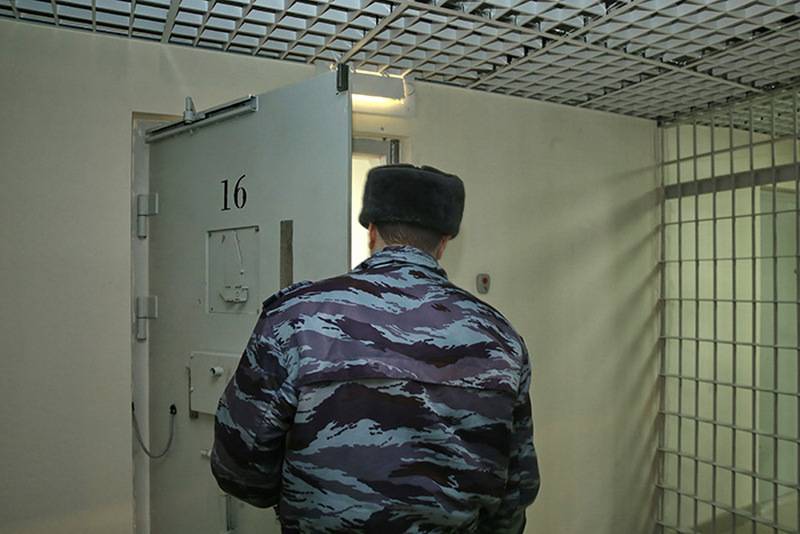 According to him, 20 of arrested Ukrainian sailors and one officer of the Security Service of Ukraine are in quarantine cells of the Moscow Lefortovo SIZO, and each of those arrested is in a separate cell in quarantine. Quarantine cameras differ from ordinary cameras in the absence of televisions and refrigerators. After the quarantine, which usually lasts for 10 days, will be transferred to standard cells, they will be double rooms in Lefortovo. Three injured - two sailors and one officer of the Security Service of Ukraine, are in the prison hospital of the Moscow detention center "Matrosskaya Tishina".
Meanwhile, the SBU announced the mirror actions to capture the Ukrainian sailors and ships. The head of the Security Service of Ukraine, Igor Guskov, said that Ukrainian security officials were considering the issue of detaining Russian ships and arresting their crews. Earlier, a proposal to detain and arrest the Russian ships was made by the Prime Minister of Ukraine Groysman.