Most foreign systems, especially 122 caliber, are based on Russian (Soviet) technologies, leading
RIA News
words of the managing director of NPO Splav (included in Rostec) Alexander Smirnov.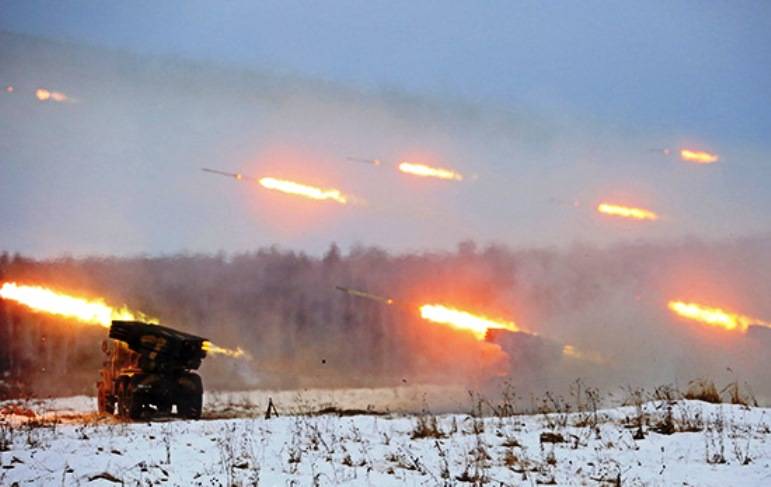 According to him, today the market of the MLRS is growing, foreign firms offer a large number of systems to customers, and most of them, especially the 122 mm caliber, are made on the basis of Russian (Soviet) technologies, and some parts are simply copied.
In addition, there is the problem of unlicensed repair of Russian systems abroad.
Of course, Russian engineers face such problems, but they are usually not connected with projectiles that are very reliable and do not need constant maintenance. It is about the operation of installations
explained the director.
He noted that the market is flooded with counterfeit spare parts, operators of combat vehicles are offered at dumping prices and repairs, and maintenance of the MLRS.
But after such repairs, Russian specialists are faced with cases where the missiles do not leave their launchers.
Not so long ago, repairs were made at the expense of decommissioned salvo systems, but now the service life of combat vehicles delivered abroad is coming to an end. So very soon, it will be impossible to repair the MLRS using machines that are no longer used for its intended purpose, Smirnov explained to the agency.
Recall that this year Russian troops began to receive new MLRS - "Tornado-S", which have improved performance in range and shooting accuracy.
Currently, the missile forces and artillery are armed with Tornado-G and Grad systems of 122 mm caliber, Hurricane (220 mm), and Smerch of 300 mm caliber.