In Poland, during a television talk show "Minęła 20" on the Polish state television channel TVP (Telewizja Polska), during a live discussion of the incident in the Kerch Strait, he added the symbolism of Nazi punitive detachments (runes "Sieg") to the name "Russia", reports RIA
News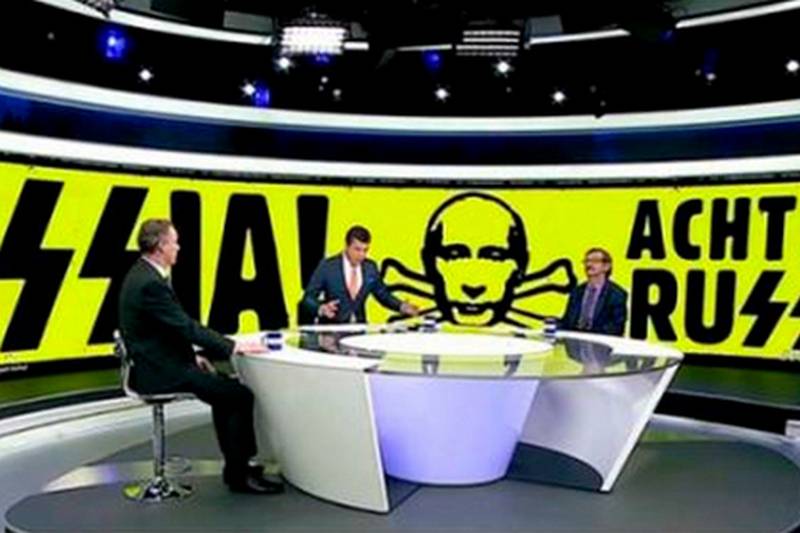 The guests in the studio discussed live the Russian-Ukrainian conflict in the Black Sea against the background of the portrait of Russian President Vladimir Putin, stylized under the logo of the pesticide "Cyclone B." In addition, the image of the head of the Russian state was supplemented with an inscription in German "Achtung Russia!" (Attention, Russia! "), In which the letters ss were replaced with Nazi symbols - runes" zig. "
This case of comparing Russia with Nazi Germany caused a great resonance in Poland, many considered it unacceptable. Krzysztof Podgorski, a Polish journalist, said that the actions of the TV channel are subject to section 136 of the Polish Criminal Code on insulting the head of a foreign state, which provides for imprisonment of up to five years.
However, despite the outrage of some Polish journalists, the National Television and Radio Broadcasting Council of Poland, which oversees the country's television and radio companies, did not receive a single complaint about the last talk show!