The Japanese government has once again returned to the plans for the purchase of F-20B F-35B fighter jets in the United States with a short takeoff and vertical landing, the agency reports
Kyodo
.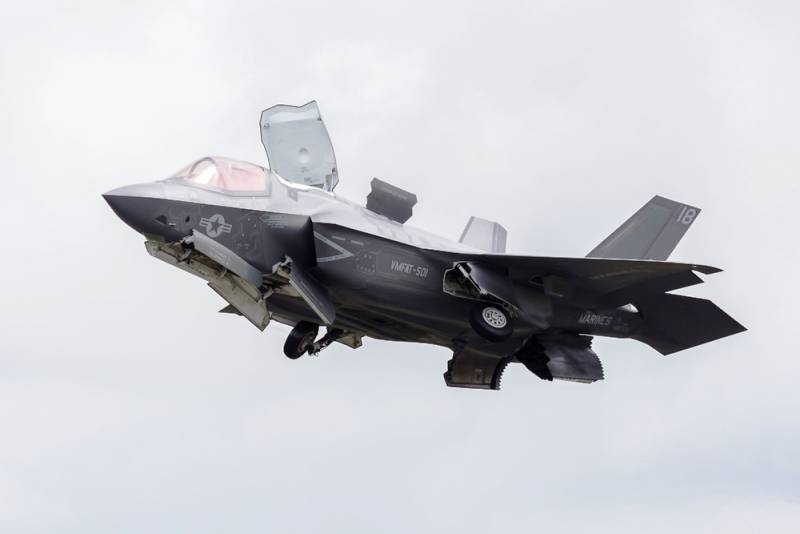 An active discussion of this issue in Tokyo began after a decision was made to build its own light aircraft carrier by upgrading the Izumo helicopter carrier in service with the navy. Engineers have calculated that on one such ship can be placed up to ten F-35B.
In addition, these aircraft can be placed in remote areas of the island state, where there is no possibility to build a full-fledged runway. Recently, the Japanese government has paid great attention to the defense of small peripheral islands.
The item on the purchase of fighters was proposed to be included in the new medium-term weapons program, which must be approved before the end of the current year.
Recently, the defense committee of the ruling Japanese Liberal Democratic Party sent its views on this matter to the government. The document also contains a proposal to continue the development of the capacity of the Self-Defense Forces of the country, not only to defend its territory, but also to attack the military bases of the alleged enemy. That is why the party recommends building an aircraft carrier and purchasing fighters for it.
The newspaper recalls that this idea was also actively discussed in December of 2017. Then, politicians noted that the actual acquisition of an aircraft carrier and new aircraft would be "a major step in departing from the policy of abandoning offensive weapons," which Japan followed during the entire post-war period.
Recall that this week the publication announced Tokyo's intention to purchase additional X-NUMX F-100A fighters, for which over $ 35 billion would be allocated. Thus, the total number of aircraft of this modification will eventually reach 8,8 units.