The EU will closely monitor developments in the Kerch Strait and is ready to act adequately in coordination with its partners, leads
RIA News
a statement by the head of European diplomacy Federica Mogherini, made on behalf of the EU.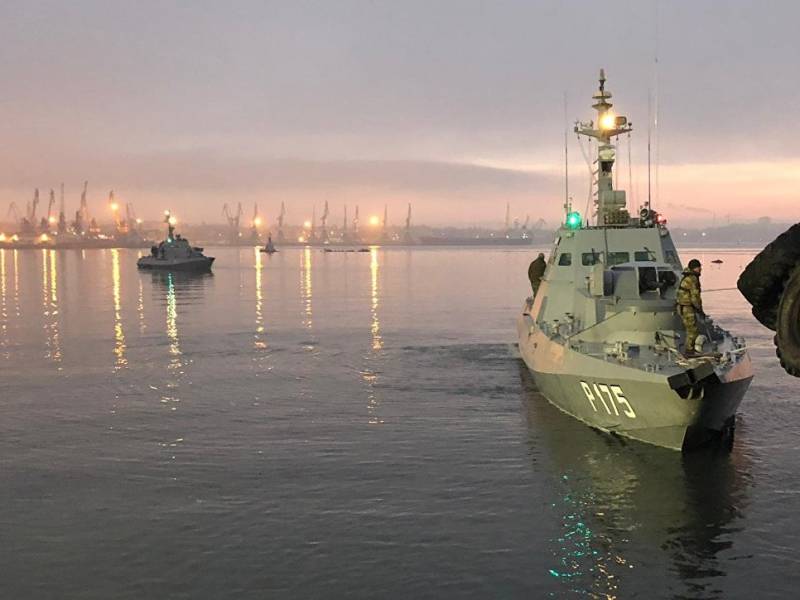 At the same time, the document contains no provisions indicating the introduction of new anti-Russian sanctions.
The European Union is extremely concerned about the dangerous increase in tension in the Kerch Strait and the Sea of ​​Azov, as well as the use of force by Russia, which is unacceptable against the background of increasing militarization,
noted in the statement.
In this regard, the EU calls on the parties to "maximize restraint and immediately reduce tensions" in the region. Russia, according to the European Union, should "immediately release the captured Ukrainian ships and their crew."
The European Community will closely monitor the situation in this region, and is determined to "act adequately" with its partners, the document says.
Earlier, the German press wrote that France and Germany oppose the expansion of anti-Russian sanctions against the background of the incident in the Kerch Strait.
Recall, Vladimir Putin called the incident in the Kerch Strait Poroshenko provocation on the eve of the elections. He also noted that the actions of the Ukrainian armored boats were led by two officers of the SBU who were aboard them. At the same time, the president stressed that the actions of the Russian border guards were legitimate and aimed at protecting the state border.
On Monday, the Verkhovna Rada approved Poroshenko's decree on the imposition of martial law in ten Ukrainian regions for a period of 30 days.
The incident occurred on November 25. Three Ukrainian vessels (two armored boats and a tugboat), violating the state border of the Russian Federation, headed for the Kerch Strait. The ships maneuvered dangerously and did not comply with the requirements of the Russian border guards. As a result, they were all detained along with the crews. Three Ukrainian sailors were injured, they received medical assistance. The FSB opened a criminal case on the illegal crossing of the state border.