The press secretary of the Russian president, Dmitry Peskov, answered questions on the Echo of Moscow radio station. In this case, the only subject of the interview was the second citizenship of the famous TV presenter Sergey Brilev. The radio host asked Peskov a question of the following nature:
Does it matter for the president what kind of citizenship is Sergey Brilev? And in general, does he know about it?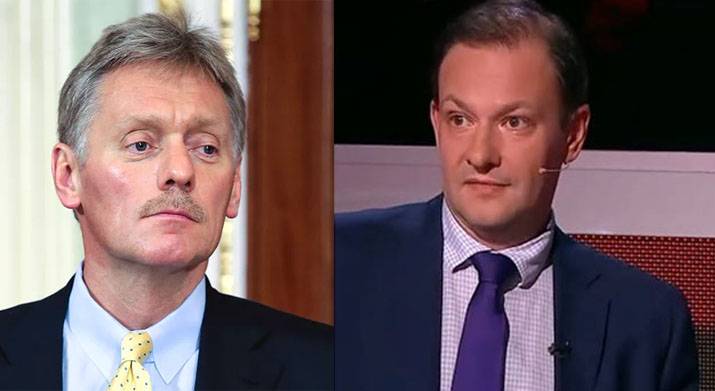 A spokesman for the Russian president said that Vladimir Putin knows well not only Sergey Brilev, but also "other eminent journalists" who carry out reporter work with the president.
According to Dmitry Peskov, the Kremlin "does not understand the hype that is arranged on this issue." Peskov actually repeated the words of Brilev himself, saying that the TV journalist did not violate any laws. At the same time, the press secretary of the President of the Russian Federation noted that there is nothing reprehensible in the second citizenship of the journalist.
Peskov does not consider his second citizenship as a pretext for any charges.
From the interview on the air
"Echo of Moscow"
:
He himself has repeatedly argued that he is an absolute patriot, and the presence of another citizenship here is not something flawed. (...) Therefore, there is no reason for, let's say, coloring all this
stories
in such tones there, we do not see them.
Recall that Aleksey Navalny told about the "high probability" of the presence of British citizenship in Sergey Brilev. For several days, the TV journalist himself did not comment on this, but then made a post on Facebook, stating that he did have, in addition to a Russian, British passport, noting that this was not a violation of current legislation.
Answer Brilev Navalny commented as follows:
The citizen of Queen Elizabeth and (concurrently) TV presenter Sergei Brilev, deputy head of the All-Russian State Television and Radio Broadcasting Company, understood that we had pressed him tightly.