The diesel-electric submarine of the 636.1 "Varshavyanka" project, built at the Admiralty shipyards for the Algerian Navy, on Monday, November 26, left St. Petersburg, reports
Mil.Press FlotProm
.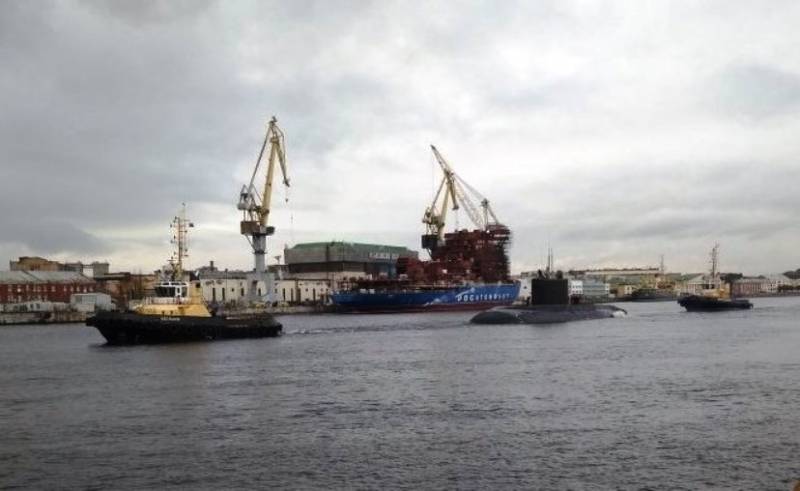 The 25 of November departed from the berth of the factory. At the exit she was accompanied by tugs of the Admiralty shipyards "Mikhail Salnikov" and "Vladimir Beltsov".
On the same day, the Algerian sea tug El-Moonid with a displacement of 3,3 thousand tons, which was there from November 19, departed from the Forest Harbor (Kronstadt) to accompany the new submarine.
According to Western sites that monitor the movement of ships, 26 November in 13: 00 Moscow time. the Algerian submarine, accompanied by the tug Al-Moonjid, was aboard Tallinn. And the diesel-electric submarines was already under the flag of Algeria.
The source of the publication in the shipbuilding industry confirmed the transfer of the submarine to the customer, saying that she received the onboard number "032" in the Algerian Navy.
Official confirmation of information in the Admiralty shipyards resource could not be obtained.
Recall that in June 2014, Algeria signed a contract for the construction of two diesel-electric submarines of the 636.1 project. In March and June 2017, the submarines were launched. The first of them left the waters of the plant 2 October 2018 of the year.
Currently, the Algerian Navy has two submarines of the 877 project, built during the Soviet era, as well as two submarines of the VNSHVX 636 project, which were supplied by Russia in the 2010 year.