Kiev is interested in creating an American military base on the territory of Ukraine and is conducting relevant negotiations with Washington, according to
News
with reference to the Ukrainian diplomatic source.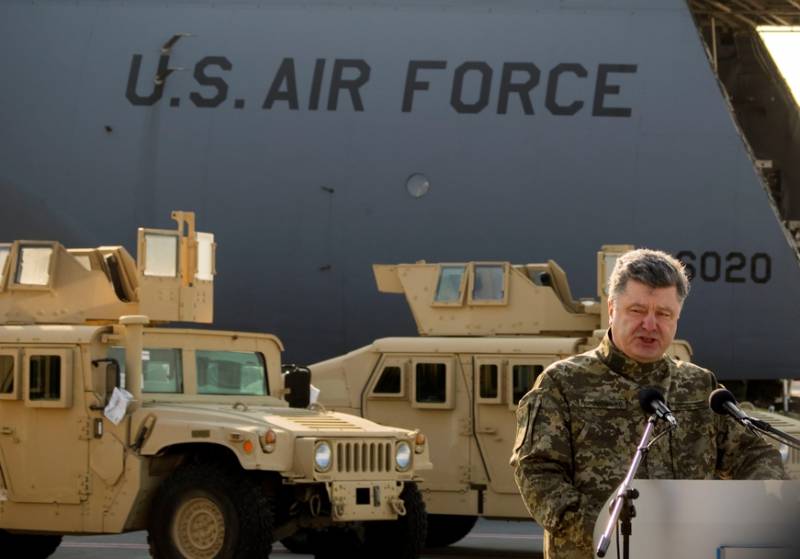 The information was confirmed by the deputy Rada Ivan Vinnik ("Petro Poroshenko Bloc"), who said that the new military facility would provide the country with security from threats from Russia and solve some "issues of military deterrence."
According to a newspaper source, Kiev sees that Warsaw is actively negotiating with the US administration on the deployment of a military base on its territory. The length of the Ukrainian-Russian border is much larger than in Poland. "Therefore, we believe that we should have an American base," said the source.
So far, so-called backroom negotiations are taking place, in which the Ukrainian side is trying to justify its request. Today, against the background of "aggravations in the Sea of ​​Azov", this issue has become particularly relevant, he added.
At the same time, Washington is not in a hurry with promises. As the former Pentagon adviser Richard Weitz noted, such a move (the deployment of a military base in Ukraine) would make the US position more vulnerable to retaliation from Moscow.
In addition, there is a danger of losing a military base in the event of a Russian strike. Troops and equipment should be placed elsewhere that could be better protected, he explained.
Many experts are confident that Russia and its CSTO allies will take the initiative to create a base as a provocation, therefore, most likely, we can expect continued rotation of US forces stationed on Ukrainian territory to conduct joint exercises.
Among other things, the question arises: who will finance the base? Given the economic situation in Ukraine, the Americans will have to do it. They are unlikely to be inspired by such a situation, political analysts say.