Well-known Russian broadcaster of information and analytical programs, moderator of political forums, Sergey Brilev, commented on the information that was presented in the film by the oppositionist Alexei Navalny. Navalny presented documents in which Sergey Brilev was in the voter list of one of the British districts, which could indicate that the Russian had a British passport. At the same time, the oppositionist said that this fact looks strange for a journalist "close to the president."
For several days, the journalist of the TC Russia-1 did not comment on Navalny's statements. And on the eve he acknowledged that he has dual citizenship, being a subject of Great Britain.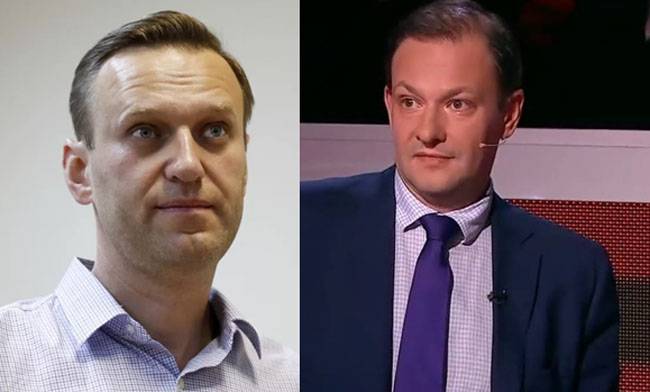 At the same time, according to Sergey Brilev himself, he didn't hide the fact that he had a British passport, and he is known including to his employers.
From the statement of the journalist on the Facebook page:
The FSUE employee is not a state employee. That is, I have not violated any laws. Moreover, by the nature of the work, I do not have access to state secrets.
Commented Brilev and statements by Navalny about expensive real estate in London:
As for property in London, it was acquired with funds whose sources are transparent and well known to relevant financial and tax authorities.
As an ending, Brilev writes:
I also have an honorary diploma from the General Staff of the Armed Forces of Honduras (surrender so surrender), and my Uruguayan friends were going to push me to the honorary citizens of Montevideo.
After this publication, public opinion is traditionally divided. Some, appealing to Sergey Brilyov, called him "not to react to provocation", while others wondered whether a similar situation could manifest itself in the same Britain, when a journalist from one of the largest channels in the United Kingdom had citizenship, for example, in the Russian Federation.
The comment of one of the subscribers of the page of Sergey Brilyov in
Facebook
:
Navalny does not know which migration rules there are in the UK, and that after different periods of stay there all foreigners change their status so as not to stand in long lines at Croyden for a visa every year or once every two years.
In other forums, users asked the question: why did Sergey Brilev still not refuse from British citizenship?