Lyudmila Lubina, the Commissioner for Human Rights in Crimea, reported that the Ukrainian Navy sailors detained in the Kerch Strait area for violating the border of the Russian Federation were kept in the guardhouse on the territory of one of the military units of the Crimea.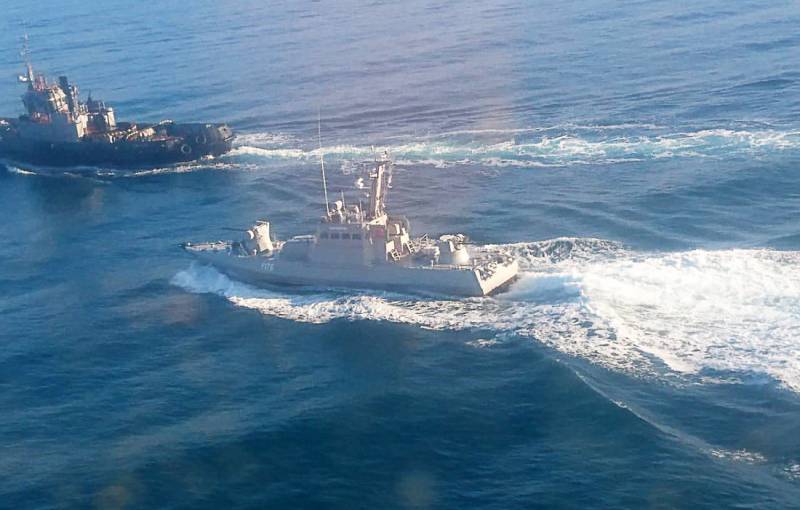 At the moment, the detainees were transported to Simferopol to consider the question of their punishment. Today 12 seafarers will be delivered to the courtroom, on Wednesday - another 9, three wounded are in the hospital.
If the court makes a decision on the arrest of the Ukrainian military, they will be detained in the Simferopol SIZO.
One of the detained sailors informed his girlfriend of the instructions received, and she, in turn, transmitted information to the media. According to her, the servicemen were ordered not to stop and, in the event of firing at their ships, to open fire in return.
One of the detainees, captain of the third rank, Vladimir Lisovoi, said that he ignored the demands to stop consciously. It was also noted that the actions of the Ukrainian ships were provocative.
On Sunday, November 25, three ships of the Ukrainian Navy illegally crossed the Russian border in the Kerch Strait area. The ships did not respond to the demands of the border guards of the Russian Federation and made dangerous maneuvers, because of which the border guards had to apply
weapon
and detain violators. The FSB opened a case of illegal border crossing.