The Kamov Design Bureau will create a flying laboratory based on the Ka-52 helicopter as part of the project to create a promising high-speed helicopter. About this reports TASS with reference to the Director General of the Central Aerohydrodynamic Institute (TsAGI) them. Zhukovsky Cyril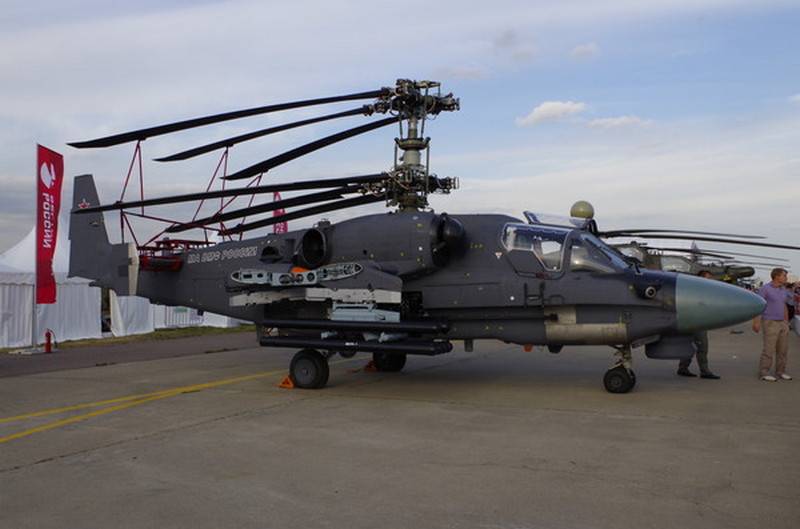 According to the director of TsAGI, in the OKB Kamov, work will soon begin on creating a flying laboratory of a promising high-speed helicopter (PSV) based on the Ka-52. Work on the creation of PSV are conducted in two directions at once: one is carried out on the basis of the existing Mi-brand machines, the second involves the creation of a fundamentally new machine. And engaged in OKB "Kamov".
Earlier it was reported that three projects of a promising high-speed helicopter with a different aerodynamic design scheme will be submitted to the Russian Defense Ministry for consideration. Russian military will be offered: 1. Classic helicopter with one main and one tail rotor. 2. A helicopter with a combined power plant, where, in addition to the rotor, there are additional propellers on the sides of the hull, pulling the helicopter forward. 3. Machine with a twin-screw coaxial design with rigid rotors and an additional pushing screw in the tail.
The total PSV requirement is a maximum speed of more than 400 km / h, cruising speed is from 360 km / h and higher.