Fifth Generation Combat Fighter Generation Chengdu J-20 Demonstrated Inside Compartments Continued in China
aviation
(according to the Chinese classification - to the fourth). After showing open hatches
armory
compartments, individual users have stated that the placement of missiles can lead to high vibration and increased noise levels. The publication of this opinion indicated a large number of opponents of the voiced "theory".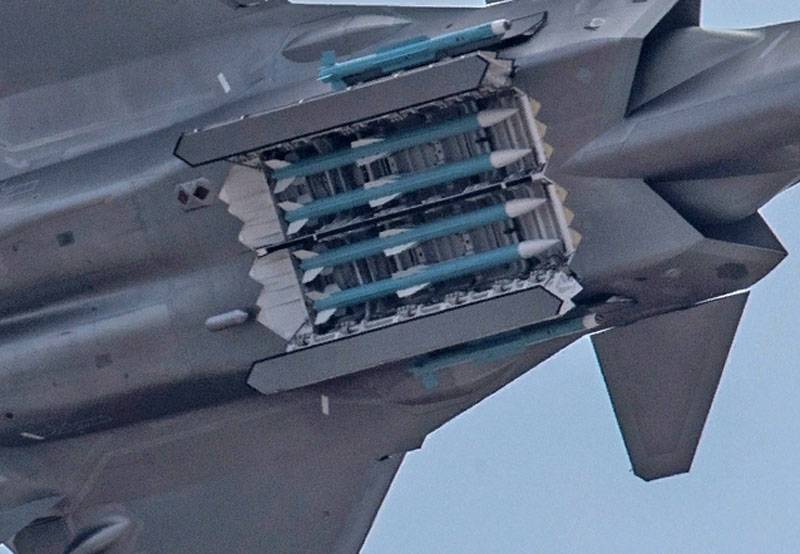 Experts note that the design of the internal compartments itself can significantly reduce both noise and vibration.
It is stated that cameras are placed in the front of the compartment, passing through which air jets of high kinetic energy are directed between pairs of rockets.

As a result, air flows exert a certain lateral pressure on the ammunition suspended in the bomb compartment. In addition, the air entering through the inlet holes into the compartment also deflects at a certain angle downward, which compensates for the mentioned lateral pressure, in turn, making it possible to reduce the above indicators (vibration-noise) to a minimum.
Chinese airlogs claim that this technology of "controlling" incoming air flows is currently used only on fifth-generation Chinese fighters J-20.
From messages:
For example, the American F-22 does not have such a "design".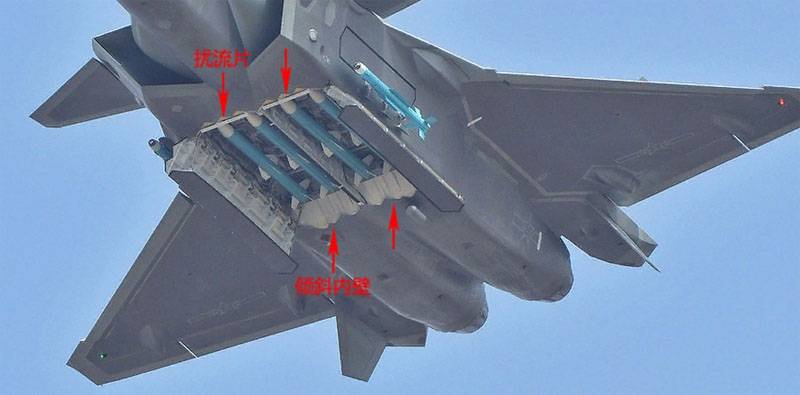 Meanwhile, skeptics say that the depth of the J-20 bombing (missile) compartments is visually small, which means that even if they manage to place a missile (aerial bomb) of air-to-surface class with a large radius of operation (which is already called doubtful), the same air holes will no longer be able to guarantee low vibration and noise during a combat mission. Stated that the maximum in the compartment can be placed rocket class "air-air" medium-range - based on the dimensions.
The fighter manufacturer J-20 does not comment on the reasoning of the Chinese aviation bloggers.