Russia has completed deliveries to China of Su-35 multi-role fighters, the last aircraft within the framework of the agreement have been sent to the customer, Interfax reports, citing a source closely familiar with the situation. The contract will be fully implemented in 2020, as the contract includes not only the delivery of aircraft.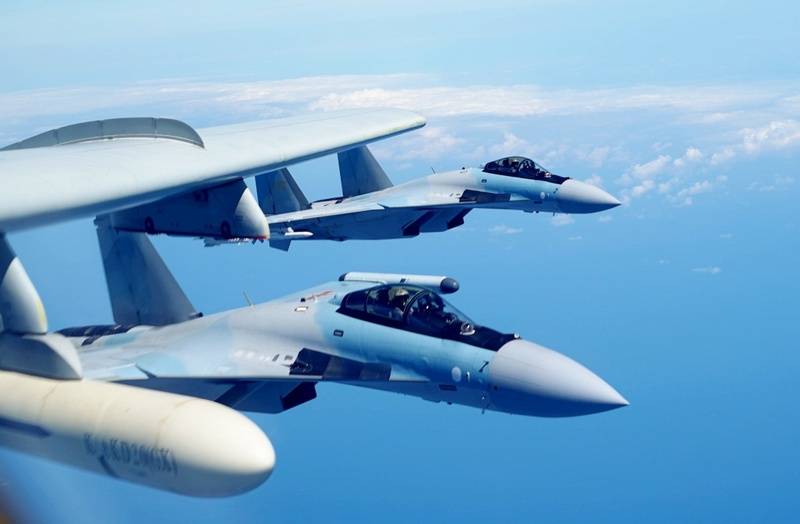 As previously reported, under the contract concluded in 2015, China acquired the 24 Russian multifunctional Su-35 fighter for 2,5 billion dollars. Deliveries began in 2016, when the Chinese Air Force received the first four fighters. Then in 2017, Russia delivered 10 new cars, and ten more planes in 2018, thus completing deliveries. It is noted that China has become the first foreign buyer Su-35.
The acquisition of Russian fighters was the reason why Washington imposed sanctions against Beijing. In China, the introduction of restrictive measures reacted even closer cooperation with Russia in the field of trade
weapons
and MIC.
Su-35 - Russian multipurpose super-maneuverable fighter generation 4 ++. Developed in the Sukhoi Design Bureau. It uses the technology of the fifth generation, providing superiority over fighters of a similar class. Machines manufactured for the VKS of Russia are called Su-35С.