The press service of the IDF reports that an Israeli army vehicle was attacked near the border with Egypt. It is stated that the shooting was carried out from Egyptian territory. This adds that there are no casualties as a result of the shelling, and there is no damage to the IDF's equipment.
Against this background, it is reported about the largest recently training Israeli special forces. The exercises of the Commando Special Forces Brigade started the day before. They will last, according to the representative of the press service of the IDF, for 10 days. Several subdivisions are involved in them: "Duvdevan", "Maglan" and "Egoz".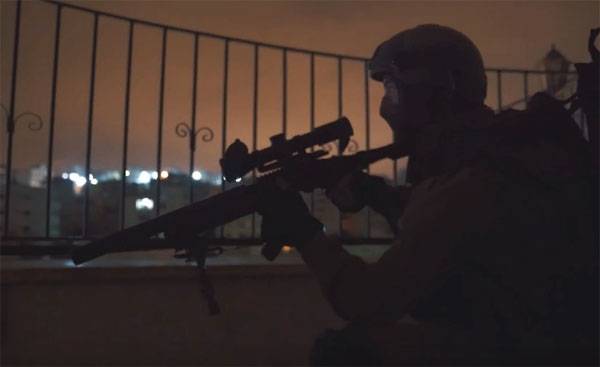 For your information:
"Maglan"
- A special forces detachment of the Israel Defense Forces, the purpose of which is to conduct special operations on enemy territory (behind the front line). It is an integral part of the 98 Special Division "Ha-Ash". The division was created in 1986 year. Over the years with 30, Maglan fighters have participated in numerous operations outside of Israel: in Lebanon, in the Palestinian territories.
Squad emblem (ibis):

"Egoz"
- A special unit that is used during counter-guerrilla military operations. Valid from 1956 year. Often was involved in the performance of combat missions in the Gaza Strip.
"Duvdevan"
- A unit of the Israeli special forces, whose main task is to identify and eliminate representatives of terrorist groups. It has a group disguised as an Arab population. Engaged in intelligence activities in the Gaza Strip.
The commando special forces brigade was created about 3's years ago. Brigade commanded by Colonel Jacob Heller.
The exercise of the Israeli Special Forces is controlled by the Chief of the General Staff of the Israeli Army, Lieutenant General Gadi Ayzenkot.