The headquarters of the so-called "combined forces operation" published a message stating that another settlement in the Svetlodarsk direction had passed under the control of the Armed Forces of Ukraine. We are talking about the village Seating, where, as stated, raised the Ukrainian flag.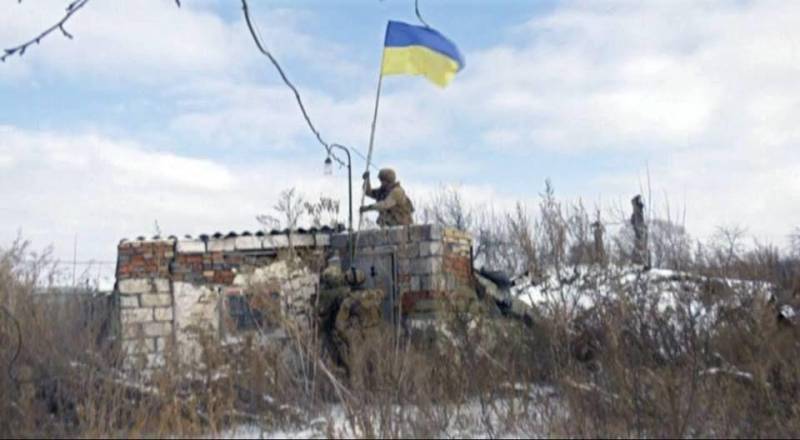 The operation to take Rasadok, according to reports of the environmental protection center, was prepared for about a month and was carried out by the special forces of the Ukrainian armed forces. After taking the village under its control, work is being done on mine clearance.
For reference: The settlement is included in the so-called "gray" zone. Statements about his "taking and mop-up" raise many questions. One of the main ones: what are the Ukrainian military doing in the territory, which is defined as a demilitarized zone, and from whom did they "clean it up"?
At the headquarters of the environmental protection they declare that militants "sometimes visited the village". Militants in Kiev continue to call representatives of the armed forces and militias of the Donbass. It is stated that from Rasadok allegedly led aimed fire on the Ukrainian positions to the west of the village, this is what they are trying to justify the capture of the village.
The press release of the OOS headquarters ends with the traditional Maidan pathos:
To stop the actions of the invaders and to exclude the presence of militants there, it was the MTR soldiers who cleared the village. They, trained and experienced, once again proved that the elite of the Ukrainian army, under any circumstances, will fight back both the Russian invaders and their mercenaries.
The settlement settlement, or rather what was left of it, is now under the control of Ukrainian troops. Firstly, this is another violation of the Minsk agreements, secondly, the Ukrainian Armed Forces are trying to tighten forces and means there, which makes the "gray" zone much narrower on Svetlodar direction and allows Ukrainian security forces to strike the territory of the DPR from a closer distance.