Some time ago, officials in Russia made a statement in which they presented the newest multi-purpose Russian combat aircraft Su-57 as a "platform for the sixth generation". It was noted that in some respects, the Su-57 already today can be attributed to at least the 5 + generation.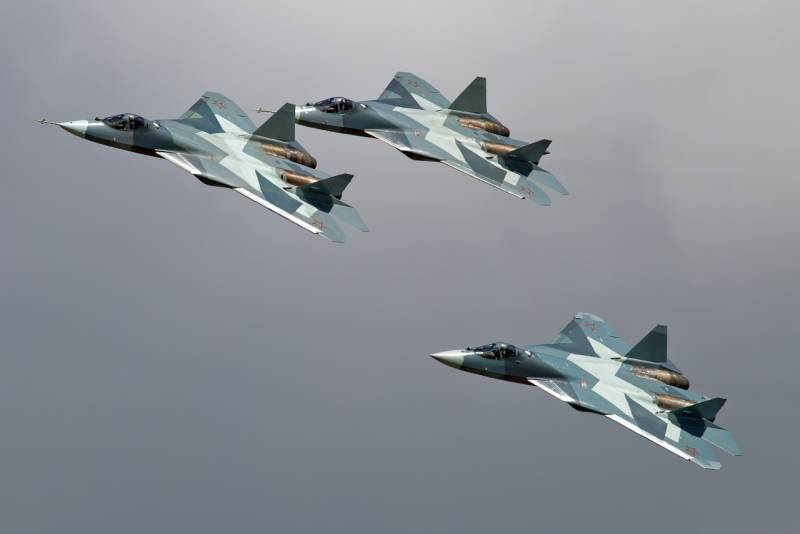 For fighters of a newer generation than the 5, according to the requirements, the use of radio photon radar will be typical. These locators have a high level of efficiency. The efficiency of the radiophotonic radar is estimated at 70%. This is despite the fact that conventional radar stations have an efficiency of not more than 40%. The energy converted into heat ultimately contributes to its negative contribution in the sense that it increases the overall visibility of the combat vehicle. Fundamentally new, radio photon radars are obtained by converting the energy of a coherent beam (from a laser) into microwave radiation by a crystal. Such a radar at the same time has more power, and a smaller percentage of the transition of energy into useless heat in this case.
From media publications it became known that the experimental radar with elements of radiophotonic technology passed the first tests in our country. The radio photon radar made it possible to detect and escort an air target. The developers do not hide that at this stage the locator is "raw". It has a number of flaws, which, however, are fixable. In particular, work is underway to bring the efficiency up to the planned indicators when using these or other transducer crystals. Also, active work is underway to create so-called photonic boards, where the main role in signal transmission will be played not by electrons, but by light quanta (photons).
Radiophotonic systems are able to "see" more and further used today
aviation
Radar. The term "more" is used in the sense that the system is capable of monitoring a wider frequency range than is available with modern radars today.
The task is to implement the optimal distribution of radio-photonic radar elements on the body of a combat aircraft.
Earlier it was reported that radio-photon equipment may appear on Russian aircraft in 2020. If the tests really began, then this period does not look fiction.