On the eve of the Middle Eastern media there were reports that on the night from 22 to 23 in November 2018, a group of Israeli planes attacked the territory of the Syrian province of Deir ez Zor. In the course of the air attack, a base of pro-Iranian formations in the area of ​​the city of Muhsan, opposing the anti-government forces, was attacked.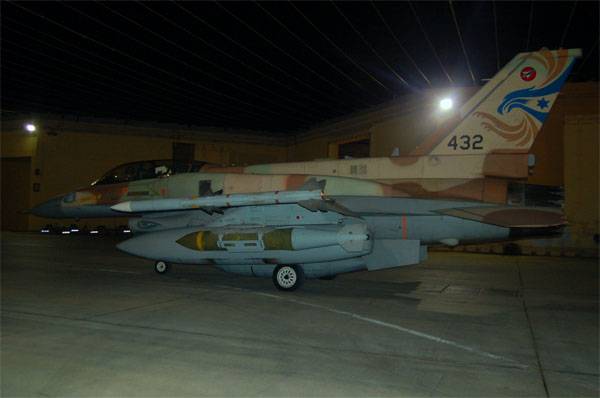 It is noted that as part of the battle group
aviation
were the F-16 Israeli Air Force. True, neither the Israeli Defense Ministry, nor Damascus, nor the air operations headquarters in Khmeimim have decided to confirm this fact officially.
Meanwhile, the very territory of the strike is being discussed. It has been suggested that in this way Israeli aircraft decided to "test" the activity of air defense systems supplied from Russia to the SAR. And the choice of Deir-ez-Zor is due to the fact that this is a remote province of Syria from the deployment sites of the C-300 air defense system.
It is necessary to emphasize the fact that in the province of Deir ez-Zor the American coalition also shows itself by activity. That is why (if the strike was inflicted by the Israeli Air Force planes), by definition, the operation could not take place without the consent of the US coalition headquarters. Whether the Israelis reported the impending strike to the Russian servicemen was an open question.
It is also worth adding that Deir ez-Zor is the territory of the SAR where the greatest number of IG terrorists is concentrated (* prohibited in the Russian Federation). Whether Israeli planes struck igilov positions, is a question that has not yet been answered either.