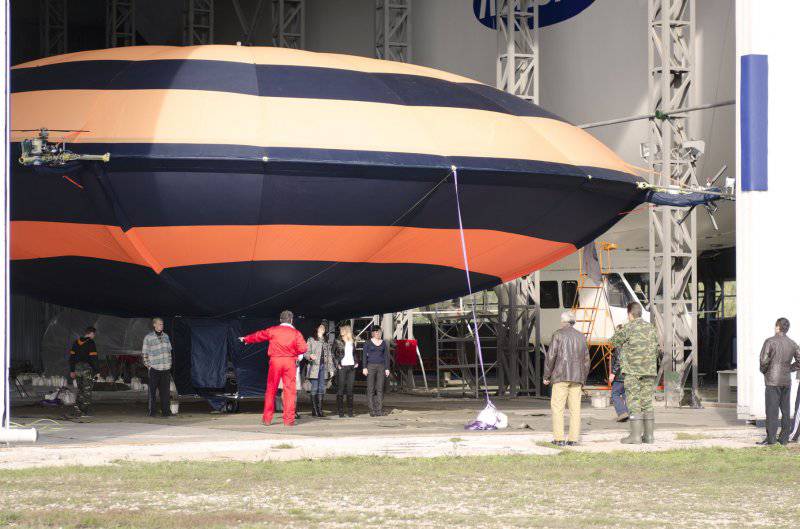 Rosatom made an order for an unmanned airship lens, the diameter of which is 50 meters. According to Director General of the Federal State Unitary Enterprise Dolgoprudnensky Automatics Design Bureau Viktor Golubyatnikov, it is planned to begin construction of the airship, the shape of which resembles a flying saucer, next year. As the constructors explain, this form of the airship was chosen not to resemble a UFO, but in order to improve controllability and reduce the effect of the wind.
The diameter of the unmanned airship for Rosatom will be 50 meters, its ceiling - 5 thousand meters, and the range - 800 kilometers. The unit will have a 4 turboprop engine, the approximate power of which will be 400 HP. According to Golubyatnikov, the airship will be equipped with equipment, with the help of which the operator will be able to direct the flight of this airship from a distance of one hundred kilometers.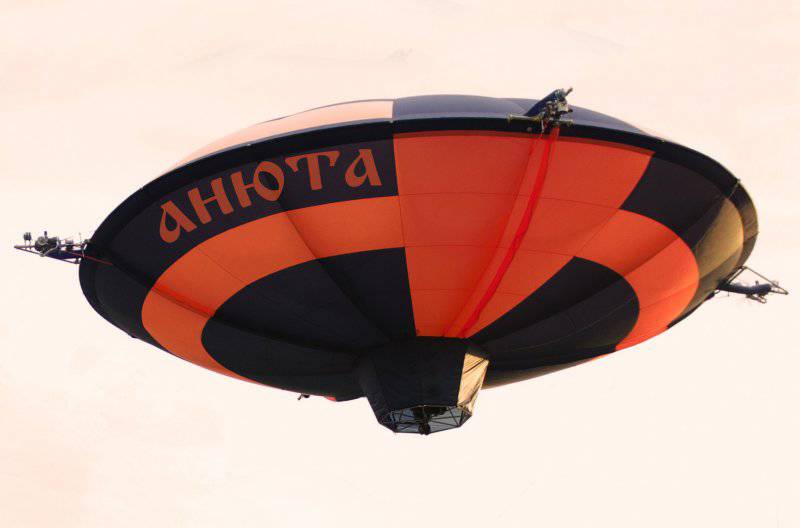 As the designer said, the development work associated with the creation of an unmanned airship for Rosatom envisages the construction of a prototype, which will take about 2 of the year. The company has already created a model of a lens-shaped airship DP-27 ("Annuta") and today it is working out constructive and technological solutions, new systems. In the autumn of 2011, the airship "Anyuta" successfully took off (however, on a leash). The manufacturer of the airship on its website posted a video report about this event.
At the DP-27 is working out the control system of such an unmanned airship. Testing of a modified control system on a lens-shaped unmanned airship DP-27 is scheduled for the beginning of this fall, these tests will take place over the course of a month. According to Golubyatnikov, everything that will be tested at the "Anyuta" will "shift" to the "big" dirigible lens for Rosatom.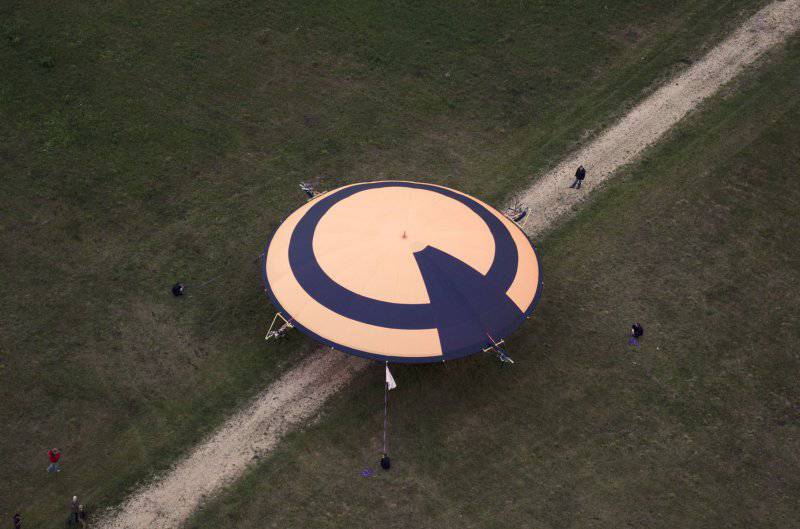 Such a dirigible lens will be able to observe, patrol large areas, control ground and airspace, sea surface, perform ice reconnaissance, escort ship caravans, conduct hydrographic and cartographic surveys, as well as carry out radar reconnaissance and retransmit the telecommunication signal.