The Crimean "problem" has ceased to be a sharp plot, it is no longer perceived as an instrument of pressure on the Russian Federation, therefore the West has invented a new one - the Sea of ​​Azov, said
Merchant
Deputy Foreign Minister Grigory Karasin.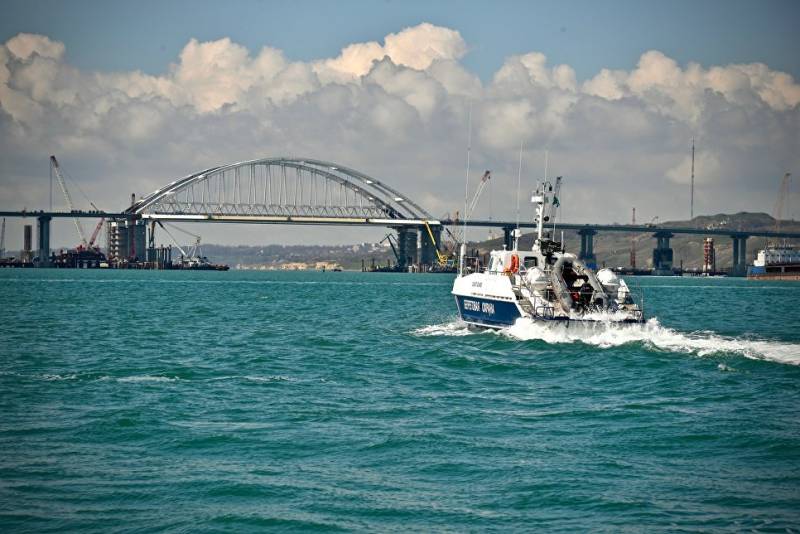 According to the diplomat, the "Azov theme" is thrown into the information field "intentionally and strained." Kiev and its foreign patrons created it from scratch.
In fact, the situation in this region is not interesting for Western countries, but they are very important new pretext for attacks on the Russian Federation and to tighten sanctions, he said.
Russia is once again actively accused of some illegal actions, but the evidence given does not hold water.
Claims of hours-long and even multi-day delays of ships are a blatant lie: from 1,5 thousands of inspections conducted from April to October inclusive, 90% were carried out at anchorage of ships at the entrance to the Kerch Strait from the Azov and Black Seas. At this time, the formation of caravans for their posting on the Kerch-Yenikalsky channel was carried out, said Karasin.
He explained that the procedure for the formation of such caravans is an obligatory pilotage procedure, and was previously used by Ukraine itself, without causing any questions. Inspection, as a rule, does not exceed 3 hours. The longest was the five-hour inspection, but this was the only case.
As for longer delays, they can only be associated with weather conditions. Russian border guards ensure that the channel works rhythmically and without interruption. About any deliberate delays of speech does not go at all. All this was invented in Kiev, Washington and Brussels, the deputy minister added.
He also said that Russia has no plans to create a military base in the Sea of ​​Azov. The militarization of the Azov-Kerch region is another "horror story sucked from the finger". The Russian military is guarded only by the Crimean bridge due to terrorist threats from Kiev.
Everything is exactly the opposite - it is Ukraine that is building up its military forces in the Sea of ​​Azov: it increases the sea grouping there, and also strengthens the coastal military infrastructure, explained Karasin.