The transfer by the military leadership of Ukraine to the Donbass of heavy weapons and anti-aircraft missile systems indicates that Kiev did not abandon the idea of ​​a military solution to the conflict, reports
RIA News
Statement by the Permanent Representative of the Russian Federation to the OSCE Alexander Lukashevich.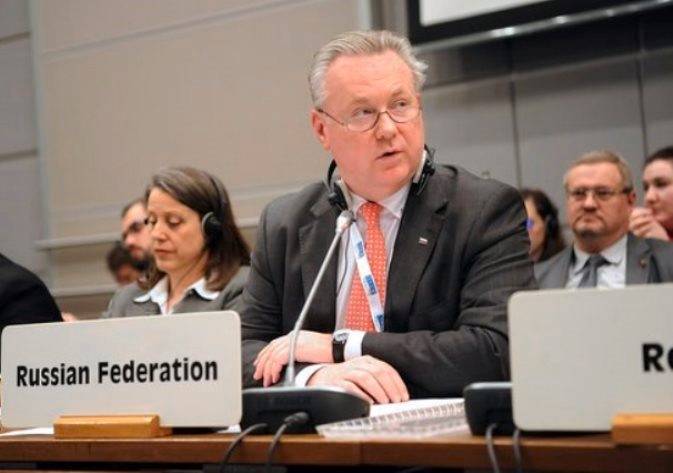 The diplomat noted that instead of concrete steps towards a peaceful settlement, the Ukrainian authorities continue to artificially increase tensions in the Donbas, still carrying out plans for a military solution to the problem.
There is no other way to explain the recent transfer of large-caliber artillery, Uragan multiple-rocket launchers, Buk and C-300 anti-aircraft complexes, and American weapons to the region of the conflict, Lukashevich said.
Last week, from the report of the OSCE observers, it became known that, near the contact line in Donbass, an additional 24 unit of heavy Ukrainian equipment appeared, and the Buk system was also attached there. In addition, observers recorded the transfer to the area Volodarsky anti-aircraft complexes С-300.
Recall, recently, the former deputy head of the General Staff of the Armed Forces of Ukraine, Igor Romanenko, said that Washington offered Kiev to act in the Donbas more radically, in fact arranging a blockade there.
According to him, the Americans offered "to strictly block the border, not to let anyone or anything, even electricity and water." Then in the Donbass will quickly develop a "revolutionary situation", which is unacceptable for Moscow. Russia will not "pull it out", and then it will be possible to "shift the process" of taking control of the territories of the DNR and the LC, explained Romanenko.