The Belgian Defense Ministry, with the permission of the government, has begun negotiations with the American side on the acquisition of MQ-9B UAVs Sky Guardian UAVs, reports
TSAMTO
.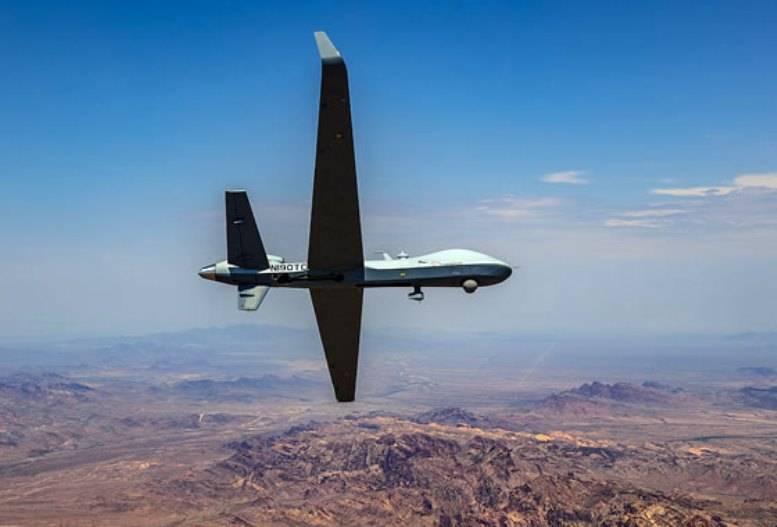 In October, the Belgian parliament approved a law on military planning, providing for the allocation of € 9,2 billion. In particular, the program included the purchase of two unmanned complexes.
Long duration medium-altitude UAVs will provide the Belgian military with the opportunity to conduct reconnaissance from the air. Earlier, the Sky Guardian UAV had already been chosen by the British Air Force as part of its armament program.
According to the information, each complex consists of 2 drones and a ground control station. The cost of one set is € 180 million. Planned delivery times are 2021 and 2022 years. In the future, it is possible to purchase two more unmanned systems.
At the same time, due to the high cost of the products, the Belgian authorities set a condition for the military department that the devices would have to be operated jointly with one of the NATO countries.
The publication explains that the MQ-9B is the latest version of the multi-purpose complex Predator-B. The UAV will be the first aircraft of this type certified for flights in civilian airspace. It complies with the NATO standard STANAG 4671, the British standard DEFSTAN 00-970, as well as the requirements of the Civil Administration
aviation
Britain and the USA.
In 2017, the drone set a record for the Predator family, staying in the air for 48 hours. In July of this year, he made a transatlantic flight, departing from North Dakota and landing in the UK at Fairfield base. In 24 hours, the MQ-9B overcame 3760 miles.