The intellectual game "Theory of the ship" will take place in Severodvinsk. The event is dedicated to the 60th anniversary of the nuclear submarine
fleet
and will be carried out with the support of the Main Command of the Navy and the command of the Northern Fleet.
As stated on the website of the Ministry of Defense, the event will be attended by over 100 servicemen, including the crews of operating and under construction submarines "Bratsk", "Dmitry Donskoy", "Samara", "Tula" and "Belgorod".
The official mention of the crew of the nuclear submarine cruiser Belgorod was made for the first time.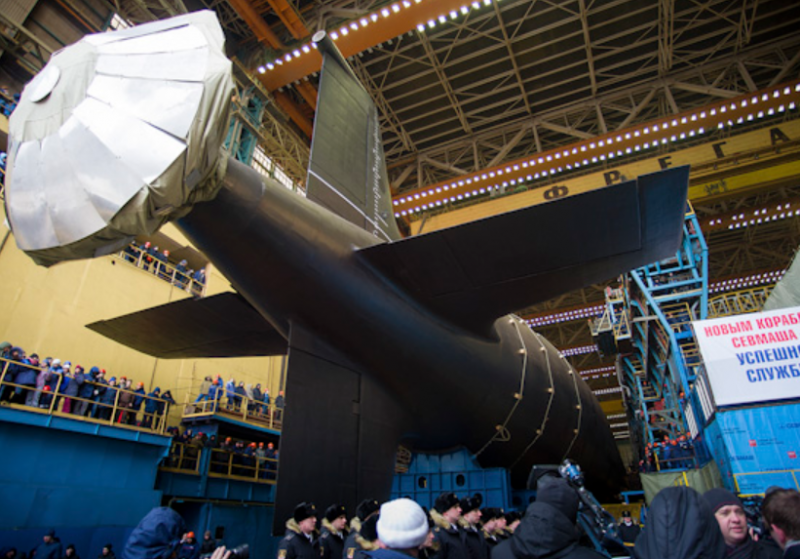 The submarine was laid down at the Sevmash Production Association in June 1992 and was supposed to become the twelfth multipurpose missile carrier of the Antey project, but was later excluded from the Navy and mothballed. The construction of the submarine continued in September 2000 after the sinking of the Kursk nuclear-powered submarine. In 2012, it was decided to complete the construction of "Belgorod" as a carrier of deep-sea vehicles, after which the length of the submarine increased from 154 to 184 meters, due to the addition of compartments for special equipment.
The Belgorod will be used to transport Status-6 super torpedoes, the Poseidon intercontinental nuclear unmanned aerial vehicle, and the Harpsichord and Halibut deep-sea vehicles. Also, the submarine is capable of transporting a modular nuclear reactor of the ATGU type on the upper deck.