The Federation Council proposed the government to develop new conditions for Russia's use of nuclear
weapons
, transmits
RIA News
.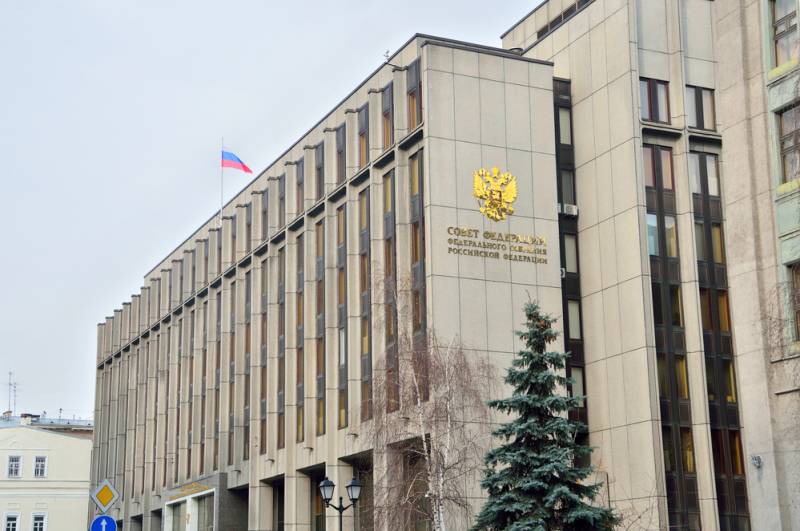 The defense committee worked together with representatives of the Ministry of Defense, the General Staff and the Security Council on the recommendations.
The document, among other things, calls on the executive branch to more clearly define the factors for making a decision on retaliatory strike when the adversary uses hypersonic weapons and other types of non-nuclear strategic weapons.
The authors of the recommendations drew attention to the absence in the Russian Federation of laws on the Armed Forces, military construction and civilian control over defense activities. They noted that the provisions of some laws are blurred and are declarative in nature.
According to a number of American experts, the proposals of Russian lawmakers are aimed at preventing conflicts, and not at using nuclear weapons, and are a clear signal to the West on this matter.
Thus, Olga Oliker, head of the Russia and Eurasia programs at the Center for Strategic Studies in Washington, believes that the parliamentary initiative to prepare a new strategy is associated with the recent statement by Vladimir Putin that the Russian concept of nuclear weapons does not have a preemptive strike, but the aggressor must know that retribution is inevitable that he will be destroyed. "
According to her, the basis of all this is deterrence: the initiative calls not for the use of nuclear weapons, but for the development of specific rules. This will indicate to the West what actions on its part will lead to a counterstrike. As a result, the decisions of Western countries will be weighted, and Russia will not have to resort to strategic weapons.
An employee of the Center for International Security and Cooperation at Stanford University, Christine Wen Bruusgaard, is also confident that the principles that are supposed to be written in the updated document will be of great importance in matters of deterrence.
She noted that the provisions of the current military doctrine "are already quite clear on this subject," but lawmakers are interested in clarifying the conditions. In addition, the Federation Council, most likely, stimulated the debate in the West and that confusion in the minds of politicians trying to understand what it really is - the Russian nuclear strategy.
However, she drew attention to the fact that the initiative is still in the early stages of discussion, and the position of the military department and the Security Council is still unknown.