Chinese manufacturers claim that they have found an additional solution to the task of increasing the protection of armored vehicles without a significant increase in their weight. It was stated that initially the traditional direction was chosen for research - protective metal lattice screens. At the same time, among other tasks, the problem of reducing mass against the background of maintaining overall strength was also solved.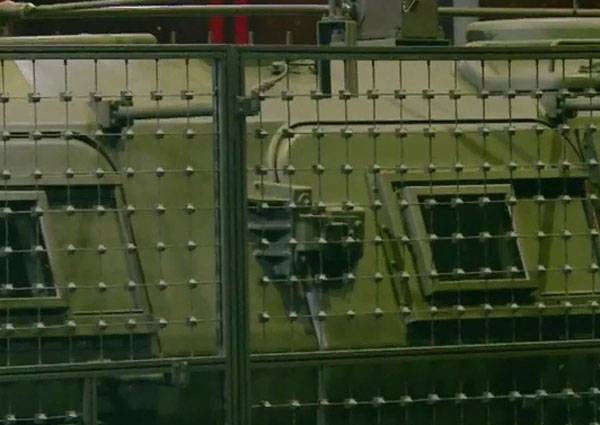 In the Chinese media, it is noted that representatives of the defense industry of the People's Republic of China studied the American Stryker, which acquired protective screens during the war. At the same time, the total mass of steel gratings on American armored personnel carriers used in Iraq and Afghanistan reached 2 tons (a Chinese statement), and when armored vehicles went out of operation it was extremely difficult to remove them for subsequent repair. Chinese manufacturers have decided to replace the material used to create protective screens.
It was decided to switch to the so-called flexible armor. In particular, such technologies are used in the performance of the UN peacekeeping mission in South Sudan.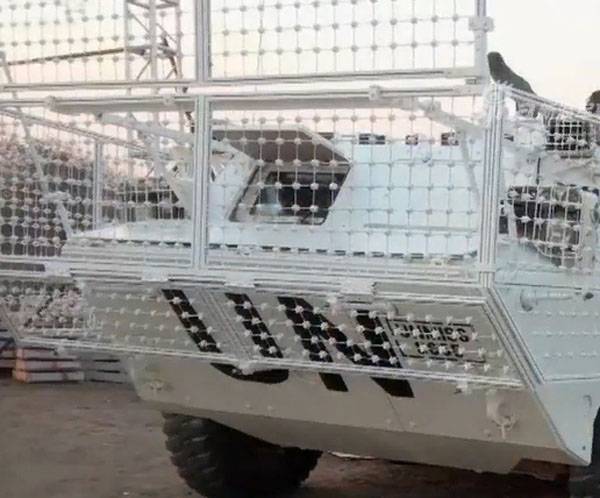 Flexible armor is a wire lattice design, in the nodes of which are located small diamond-shaped bodies. The flexible base allows you to significantly reduce the momentum of the ammunition, which is released on the armored vehicle, and these mini-bodies cause the ammunition to explode, not reaching the body. At the same time, such a grid has a relatively low weight and is quite easily removed if it is necessary to perform maintenance repairs.
In the Chinese army, such protective screens began to be used on the analogue of the American Hummer (or Humve) - FAW Dongfeng Warrior.

It is reported that the maneuverability of the armored car is not lost, but it acquired reliable and light protection without the need to increase the protection class of the body armor.