The Russian Ministry of Emergency Situations completed the formation of another motorcade with humanitarian aid for residents of the self-proclaimed Donetsk and Lugansk people's republics, the press service of the ministry reports.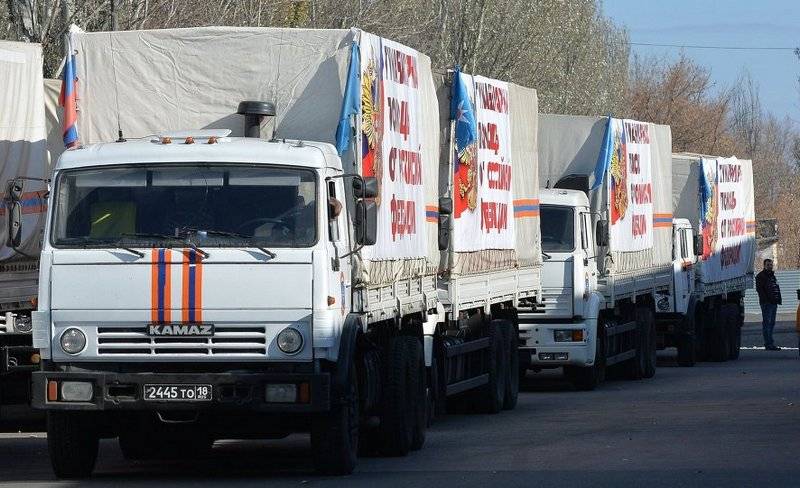 As described in the Emergency Situations Ministry, the formed convoy is currently located on the territory of the Don Rescue Center, sending the 83 convoy with humanitarian supplies for Donetsk and Luhansk is scheduled for the morning of November 22. The convoy will carry more than 400 tons of humanitarian aid to Donbass. At this time, the residents of the DPR and LPR will be delivered children's food packages, medicines and medical equipment.
It should be noted that Russia has been sending humanitarian aid to residents of Donbass since August 2014. For all the time, Russia sent more than 78 thousands of humanitarian supplies to the residents of the unrecognized republics, delivered to the Donbass by 82-am convoy. After sending the 83 column with humanitarian cargo, the next one is scheduled for December 2018.
Earlier in Kiev, they have repeatedly stated that under the guise of gumkonvoy, military equipment and armed forces of Russia are being transferred to the territory of the DPR and LPR, but they could not provide any evidence of this in Kiev.