The US Air Force conducted a special exercise, during which the 35 of the latest F-35A Lightning II fighters immediately flew into the air. A military exercise was held at Hill's military base in Utah, reports
"Warspot"
.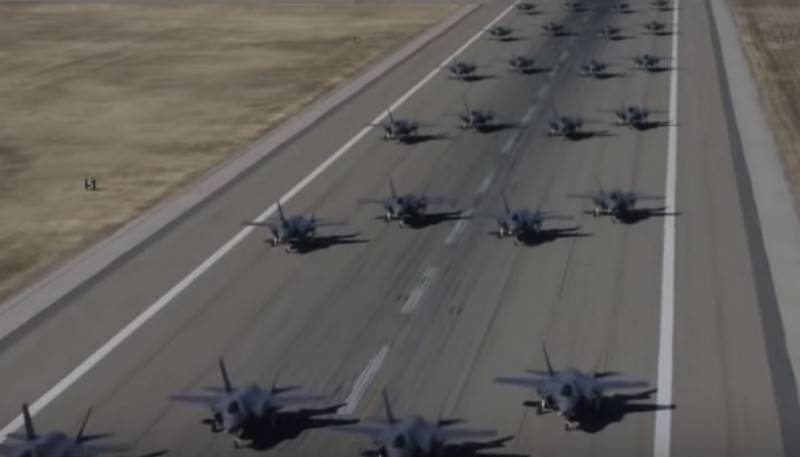 According to the US Air Force Command, the Elephant Walk exercise (Elephant Trail) was first conducted for the fifth-generation F-35A Lightning II fighter, although for the Air Force itself this exercise is not new and it is conducted on a regular basis. The task of this rather difficult exercise is to raise a large group of aircraft in a combat situation in the air for a minimum period of time. Airplanes rolling out at the start with minimal distances and intervals really resemble elephants moving one after another. In fact, the slightest inconsistency at intervals of an outstretched arm can lead to an emergency and blocking the runway.
The X-NUMX F-35A Lightning II aircraft from the two fighter wings of the US Air Force - the 35 and 388 - took part in the exercises. Fighters left the runway at intervals of 419-20 seconds.