The American P-8A Poseidon anti-submarine patrol aircraft conducted a multi-hour reconnaissance flight over the Mediterranean Sea near the maritime borders of Syria, where the frigates of the Russian Navy were conducting exercises. This is reported on Western monitoring sites
aviation
resources.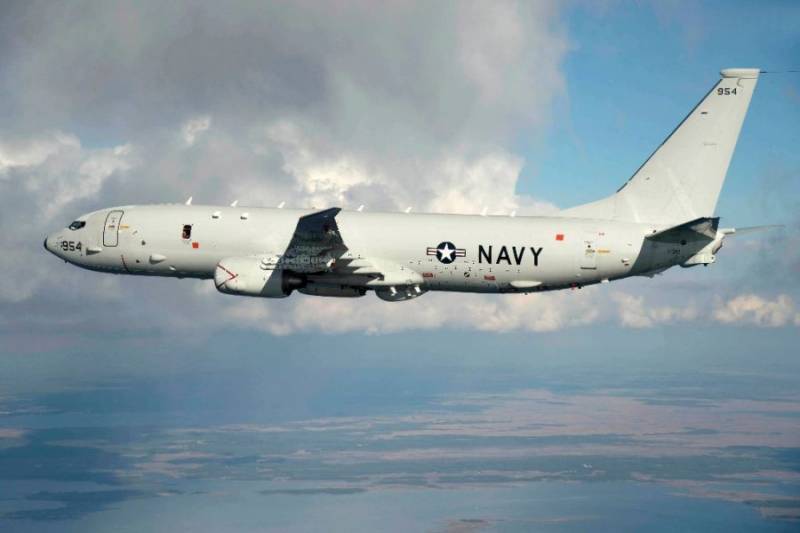 According to the sites, the US Navy intelligence officer flew from Sigonella airbase on the Italian island of Sicily, after which he headed for the Syrian coast, where he spent hours of reconnaissance, occasionally approaching the Russian Hmeimim airbase and the Tartus logistics base at a distance of approximately 55-45 km. During the reconnaissance aircraft tracked the ongoing drills of the Russian frigates "Admiral Makarov" and "Admiral Essen", which worked through the tasks of anti-aircraft defense.
Earlier, the Defense Ministry reported that Russian frigates of the Black Sea Fleet Admiral Makarov and Admiral Essen conducted exercises to detect air targets and repel air strikes against an air enemy in the Mediterranean.
It should be noted that the reconnaissance aviation of the USA increased the number of reconnaissance flights in the area of ​​the Russian military base Khmeimim and the material support station in Tartus after the delivery of C-300 air defense missiles to Syria.