Only controlled persons headed ... The United States can safely hang such a slogan on all international organizations without exception, whose members are: from the UN and the OPCW to Interpol.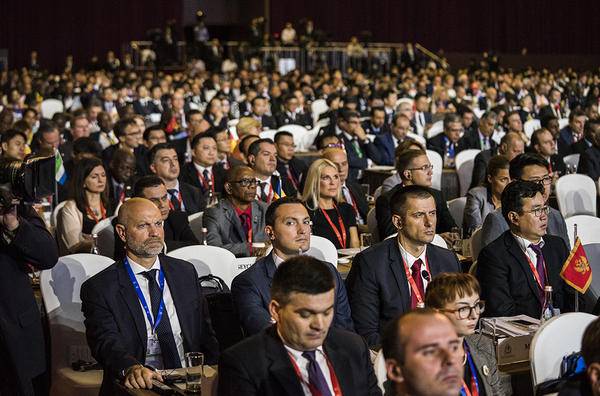 Today it became known that the representative of South Korea, Kim Jong Yang, became the new president of such a structure as Interpol. Alexander Prokopchuk, a citizen of Russia, who was initially the main contender for the post of head of the international police structure, was in the position of Interpol deputy chairman for a long time, in fact deprived of the opportunity to head this organization. The decision was made by Washington, after which the real persecution of vassal States began against Procopchuk.
Ukraine has announced that it will leave Interpol if this service is headed by a "representative of the aggressor country". In Lithuania, an entire parliamentary declaration was adopted on exiting Interpol in the event that a citizen of Russia is elected president. What is this if not direct pressure on the organization, interference in its internal affairs and the charter?
In the US Senate, representatives of the legislative power of this state made it clear that the Russian should not take the presidency of Interpol. Senators announced that Russia "is trying to settle accounts with dissidents with the help of Interpol." And how are things in the United States with attempts to settle accounts, for example, with Edward Snowden and Julian Assange?
It should be noted that the President of Interpol is a position that is largely formal, but even for such a position, the American "democracy sowers" staged a battle that looks more like a circus show with elements of dressure.
Earlier, the head of Interpol was held by a Chinese, Meng Hongvey, but he was arrested on suspicion of corruption in his homeland.