In the world, to put it mildly, there are not many countries whose air forces have in their fleet airplanes of the USA, Russia (USSR) and China, as well as military equipment of European countries. The main reason is complicated logistics, including the logistics of servicing and supplying spare parts and components. One of the countries that uses the American, Russian (Soviet) and Chinese military
Aviation
is Sudan.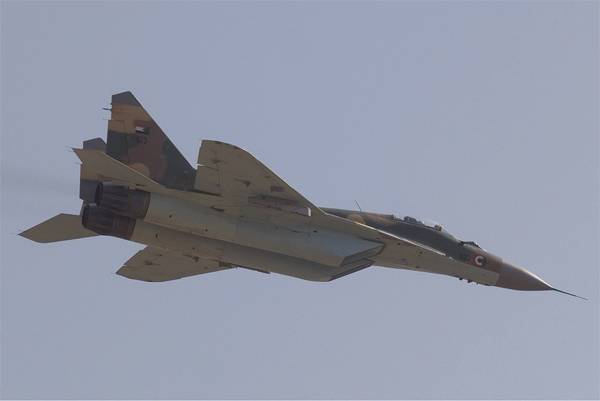 The Chief of Staff of the Sudanese Air Force, Lieutenant-General Salah Abdelhalid Said, speaking at the Manama Airpower international symposium, reported that they had managed to create a single command center for signal processing from three types of radar. We are talking about radars, which are typical for use on the aircraft of the above three countries-manufacturers of aviation equipment.
General Salah Abdelhalid Said quotes
DefenseNews
:
Aircraft of Russian, American and Chinese production in our Air Force can exchange data with each other. Our engineers were able to adapt to both eastern and western platforms, forcing them to "understand each other." Now we have a unified surveillance system and our own communication systems.
In the Air Force of Sudan, a real kaleidoscope of aviation technology.
Russian
(Soviet): MiG-29, MiG-23, Su-25, Su-24, An-12, An-26, An-30, An-32, Il-76, Mi-8 helicopters, Mi-24, etc. .
Chinese
: A-5 (Q-5), FTC-2000, PT-6, JL-8 (K-8).
American
: C-130.
In addition, the Sudanese air force is armed with helicopters
French
и
German
production. There are also several aircraft units from the Netherlands, Romania, Italy and Canada, including CC-115 Buffalo.
At the same time, the Sudanese general noted the problems that his country has to face in connection with the US sanctions. According to Said, the sanctions interfere with the implementation of contacts with many, including European partners, who (contacts) would allow to purchase spare parts for existing aviation assets.
Lieutenant General Said says that some of the sanctions against his country in 2017 were removed by the United States, but Sudan is still on the list of "countries-accomplices of international terrorism." Such a list was previously compiled by the US State Department. In this regard, restrictions on the supply of
weapons
and components for military-technical purposes.