FSB officers detained a terrorist gang member Shamil Basayev in Moscow, in which he participated in the attack on Budennovsk in the summer of 1995, reports
TASS
with reference to the press service of the security department.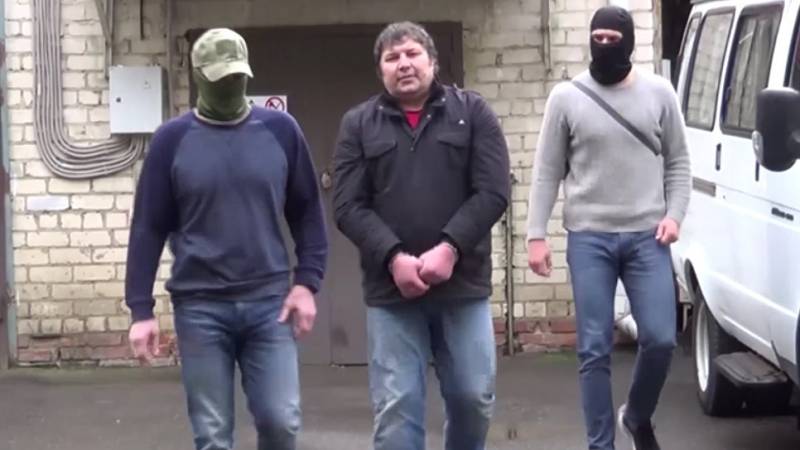 According to the information, on Sunday, a citizen of the Russian Federation Cherkhygov Khazvakh Shamshidenovich 1978 was born on the territory of the city of Moscow. In 1995, he, as part of a gang of Shamil Basayev, participated in an armed attack on the city of Budyonnovsk (Stavropol Territory).
As a result of the terrorist attack, 129 people were killed, including 18 policemen and 17 military personnel (the rest are civilians). 415 people were injured. More than 1,5 thousand citizens were taken hostage. The gangsters demanded that the Russian authorities stop the fighting in Chechnya and begin negotiations with the regime of Dzhokhar Dudayev. The hostages were released 17 June 1995 of the year. The terrorists were allowed to leave by arranging for them to leave by bus.
Cherkhigov was installed during operational investigative activities. Concerning the detainee, there are testimonies exposing his criminal activities as part of an illegal armed group, the press service added.
The arrest operation was conducted in cooperation with officers of the Ministry of Internal Affairs of the Russian Federation. Cherkhigov was delivered to the Head Office of the Investigative Committee of the Russian Federation in the North Caucasus Federal District. He is currently in custody.
Recall from year 1995 to 2013 for this crime was sentenced to various terms of imprisonment 31 party to those events. With respect to 18 bandits, there is confirmed evidence of their death (neutralization during special operations).