Rising sea levels pose a serious threat to the American naval base in Norfolk (Virginia), where aircraft carriers and nuclear submarines are being repaired, the broadcasting company reports on its website
NBC
.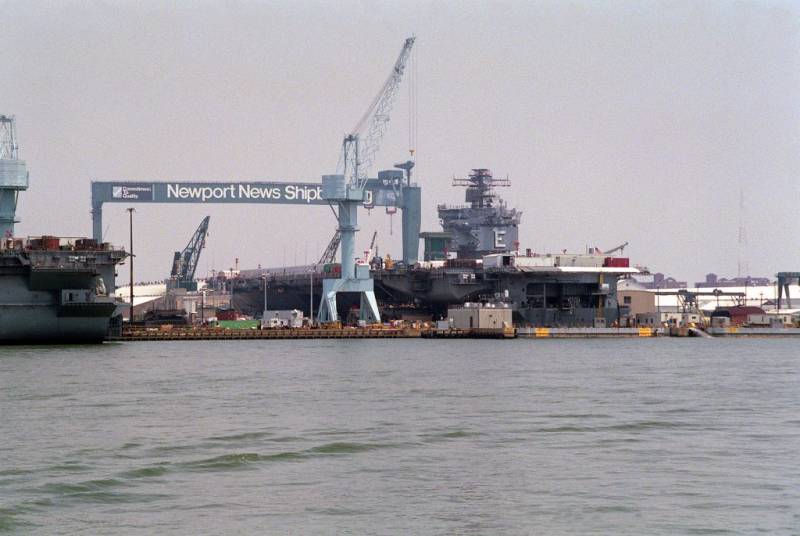 According to the author, the naval shipyard in Norfolk is "older than the nation itself." The first warship built there in 1799 year. Over the past century, 3 has burned to the ground several times, but the builders stubbornly rebuilt them in the same place again and again. Now they are restoring national submarines and aircraft carriers that "allow the Pentagon to respond quickly to military and humanitarian crises around the world."
At present, the level of the World Ocean is rising, and the 5 dry docks were the most vulnerable, one of which is intended for the repair of aircraft carriers, and the rest for submarines. They were projected, naturally, without taking into account possible global climate change.
Meanwhile, over the past decades, the water level in the Norfolk area has risen by 1,5 feet (more than 45 cm). By 2045, the ocean level can rise more than one meter (compared to 1960 year).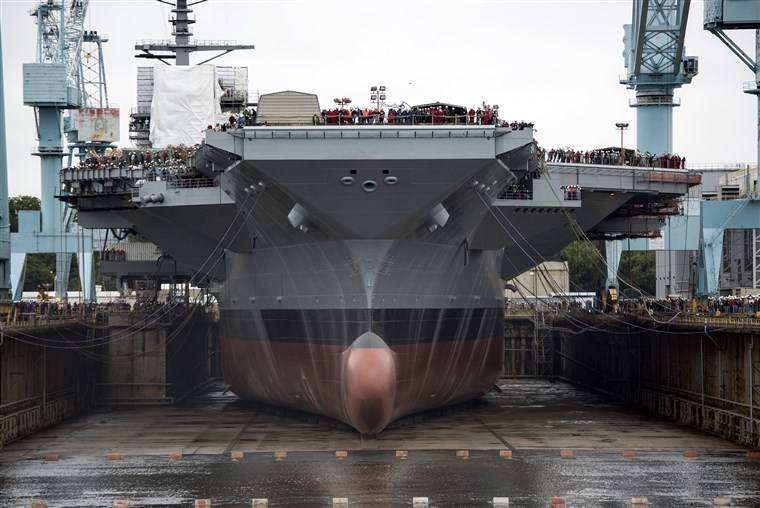 As stated in the US Navy, the flooding of dry docks will have disastrous consequences for warships. This year, the military sent to Congress projects for the modernization of facilities that require tens of millions of dollars, but have not yet received a response.
One project involves the construction of a dam worth $ 30 million, which for 20 years will protect the naval shipyard in Norfolk. According to the television company, this project is part of a larger multi-billion dollar plan to rescue American shipyards, also located in the states of Maine, Washington and Hawaii.