In the Leningrad region, testing of the drilling and impact machine BOOM-2, created in the interests of the engineering troops, is being completed, according to
News
.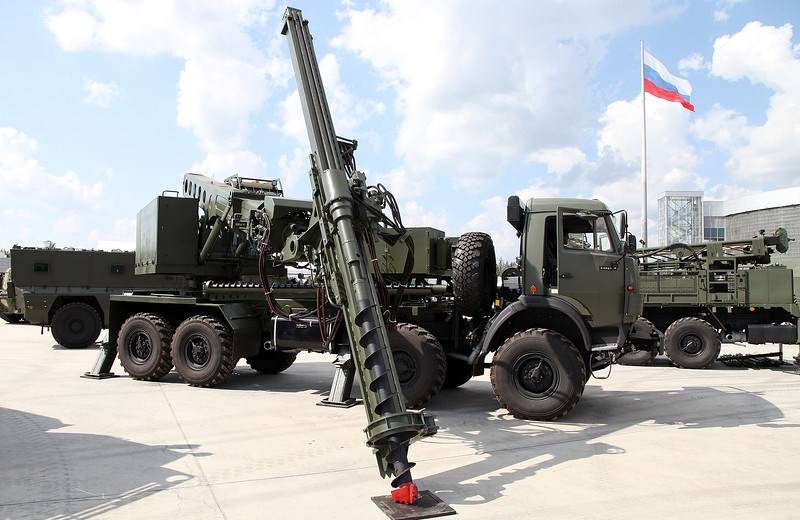 The machine is designed for drilling concrete and any type of soil, including rock and permafrost. It provides the entire range of technical drilling, including the inclined one.
BOOM-2 will be mass-produced on the chassis of the KAMAZ-63501. The powerful engine allows you to make technological holes of diameters up to 300 mm to a depth of 6 meters. The outrigger boom provides inclined drilling at an angle to 170º.
With the help of the machine, specialists of the engineering troops will build temporary and permanent fortifications, as well as engage in the equipment of positions. The charges put into the holes made by the machine (technological holes) help to quickly "dig up" a trench in heavy soil, for example, in rock formation. BOOM-2 will also be required when installing minefields - the operator, without leaving the car, will be able to drill several rows of holes for concealed installation of ammunition.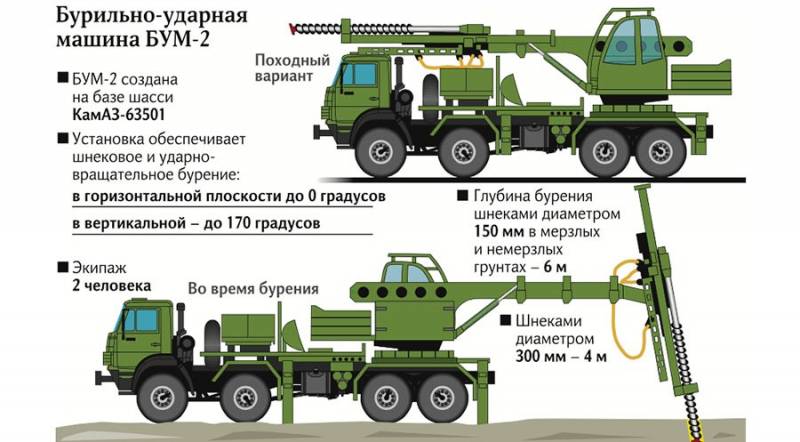 If necessary, the machine will drive in piles, which will become the foundation for a residential container house in the arctic zone, where all construction sites are located exclusively on the pile foundation.
Useful new machines and in the aftermath of emergencies. In addition, it will significantly reduce the geological survey time of a site, which, in turn, will accelerate the construction of the same fortifications, said military expert Oleg Zheltonozhko.