Representatives of the Norwegian Navy, together with a company that participates in lifting the sunken frigate Helge Ingstad, created a three-dimensional model of the seabed in the area of ​​the combat ship. This model will serve as the basis for the operation to lift the Norwegian frigate. Recall that for lifting used floating superkran "Gulliver", which performs the mission under the flag of Luxembourg.
It is noteworthy that the 3D model of the sea bottom relief was previously presented in the Norwegian media. As it turns out, the difference from the new model presented is not particularly great.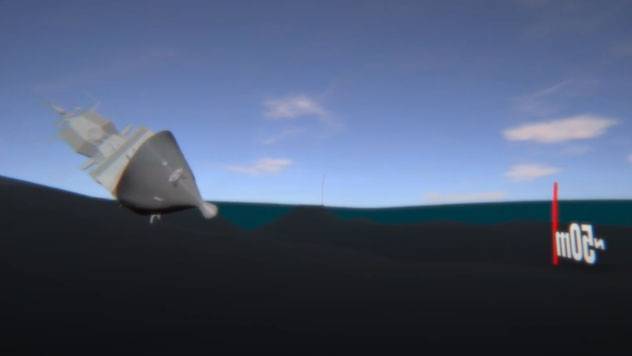 Experts point out that the ship is on a platform going to a depth. Moreover, the depth to which the frigate may eventually "crawl" is about 50 m. The Norwegian military men talk about 54 m. This is a kind of sea pit, which belongs to the coastal zone of the Atlantic. Beyond the edges of this pit, which rise several meters above its bottom, are already very different depths - much more significant.
However, after investigating the bottom relief, experts agreed that even a relatively strong storm could not carry a warship beyond the mentioned 50-meter bottom pit, partly into which Helge Ingstad had already slipped.
Meanwhile, from the north of Norway to Bergen, not far from which the frigate sank after a collision with the tanker Sola, a storm was coming. At the moment it is raging in the Tromsø region, while the south-west wind drives bad weather to the south of Norway, meeting with other high-speed air flows from Oslo - in a westerly direction.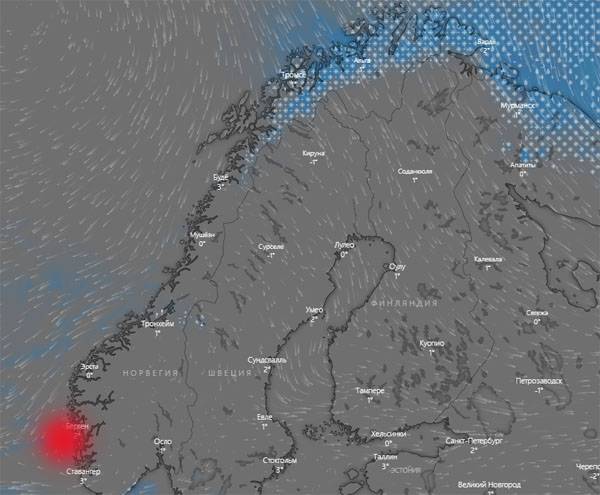 It is noted that a strong wind and high waves, which are typical for Norway at this time of year, can stretch the operation to raise the frigate for an indefinite period.