Greetings to you, my faithful friends and foes! My week has stood out, I will tell you, right according to the worst scenario that good enemies offer for me. No, do not think that this is related to politics, the Security Service of Ukraine or something else or something. It is associated with a tooth. Ill, lice his mother. Yes, so hard that I didn't whine, but just yelled in my mouth and fought hysterically about brains ...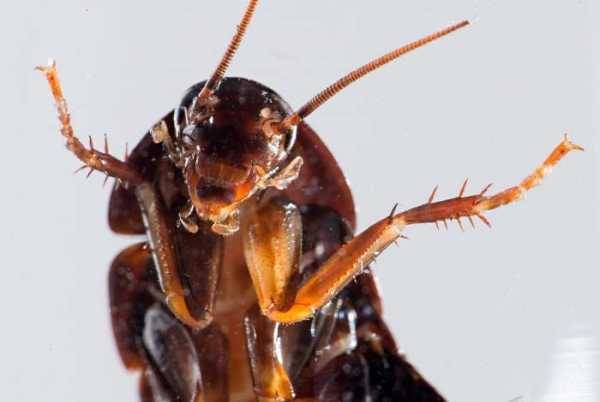 In short, I came to the dentist. In general, yes. Feat. What is for me, what is for pocket. In the far corner of the corridor, where the children's doctor receives, I hear children's cries. Yes, such that my body from fear, even a little shake beginning. In short, could not resist. When asking a passing nurse:
- Girl, what are you doing there so scary with a child doing that he yells like that?
- Yes, we do not do anything yet! In the office trying to bring ...
That's it. Just like Ukraine. Trying to get into the office. And then something will be done ... No, of course we already guess what a bunch of democratically-minded men will do to the girl. Especially considering that she practically agrees to everything. But there is hope. Suddenly the beauty and meekness of someone will make her make a marriage proposal ...
By the way, I walked around Kiev with a camera for exactly this purpose. Show the beauty of our kilts. Not wooden hammers, if someone is not thinking there, but our girls. Solely in order for the entire Russian public to show in practice that we have order with hot water. So to say, we prove the matter with a clean body!
In general, if you please see for yourself, using the example of a mallet. Dirty, unwashed, unkempt, emaciated. In general, as we all show some of your media, sho in a coffin more beautifully put.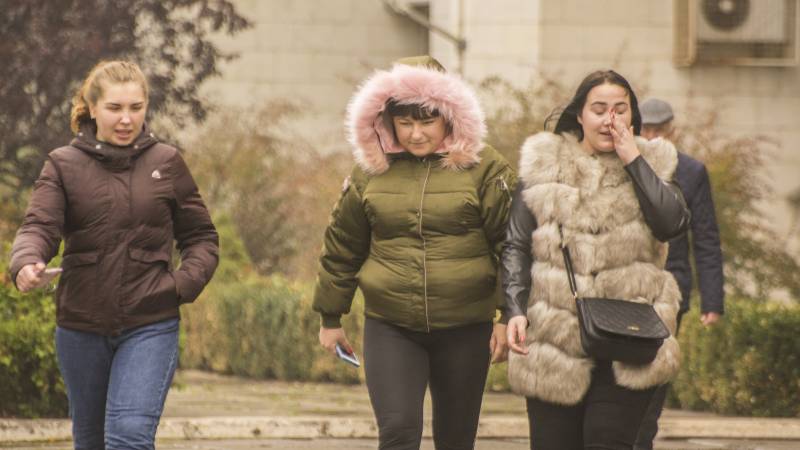 You know, I am always amazed by some natural anomaly inherent in all life on Earth.
Did not notice, there is a male man. Wah such, in every sense of the word. Women surrounding the neck break to get a good look at it. All with all. And next ... Even I have a question, how much should I look for in order to find such a miracle of nature ... Although people have different tastes.
Well, that we, cockroaches, not so. We, on the contrary, have questions for women passing by. Where did you find it, poor thing? Because we, I mean cockroaches, abandoned the vegetation on the face of the face. To not see this physiognomy daily ...
By the way, my pigment was offended for nothing. More precisely, the pig of my family. Was. In general, about the dead, we have already agreed, either true or good. And you - the plague ...
Yes, it was not plague, and BAD! If at least someone had seen what kind of tart chops were, how much fat is being salted now, but how did the potato fly on its same fat sauteed ...
Eh ... Truly, not a house manager, and a pig is a man's best friend. But I'll send you a photo report.
And do not be jealous. We have already staked out this national trait in our country! Many probably heard about it or read. Prosecutor General Yury Lutsenko voiced:
"The last problem of our country, perhaps the biggest, is, I think, a toad, a huge Ukrainian creature who crushed millions. And I'm not joking at all."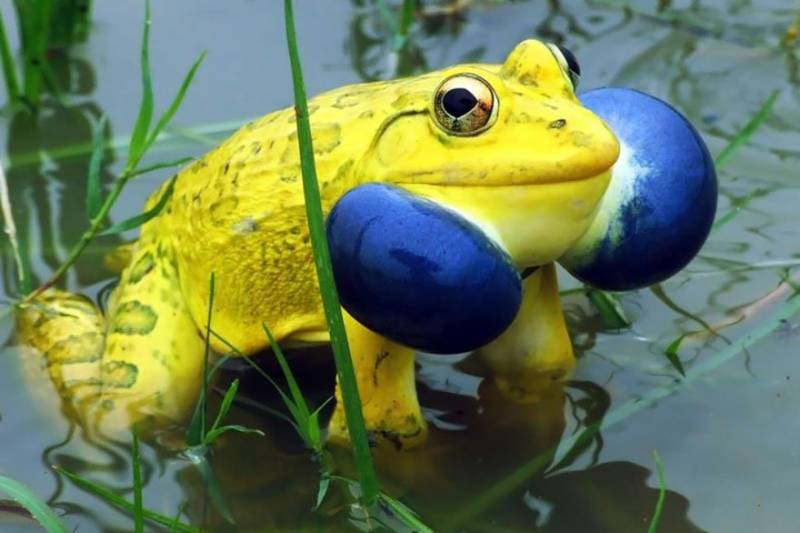 "It seems to me the biggest problem of the country, which is rising now in its development, is the envy of others' success. I don't actually know a single person in the country - I'm not talking about politicians now - not a single athlete, not a single journalist, not a writer, nor any figure areas that are applauded for his success and try to be even more successful. "
That's right, pan prosecutor! I support with all paws of my big soul. Otherwise, you will write notes, and someone from envy starts telling you about my poor knowledge of Russian or my wrong political and patriotic moods. Burn further, Yura! We approve!
According to Lutsenko, "everyone who is successful in our country is subject to such ostracism that no one wants to talk about their successes."
"The country is changing, but they glorify not those who change it, but those who spit and curse everything. I think this is a big problem ..."
Do you think that Lutsenko discovered America? Yes, every day you say the same thing about us. Or at a time when the conversation about Ukraine comes. Remember the "Sho do not eat, then I eat"? Although, if viewed from a philosophical point of view ... Envy is the most sincere form of flattery.
For example, take our bacon and your attitude towards it.
I sometimes think about the nuances of your thinking. Strange you all the same. To illustrate this thesis I will give one
history
.
A certain person, having got on an uninhabited island, rather quickly found a bunch of friends there. Moreover, he made a brilliant political career there and became a governor!
You have no questions to his mental health? What about signs of schizophrenia? Communicate, who have the opportunity, with experts in this field. And the history of this insanity for several centuries has been issued as an example of the struggle for life in extreme conditions.
And I remembered this story in connection with ... another capture of Kiev by the Tatars. If someone is not familiar with the history, the Tatars broke into the city through the Kozier Marsh. There was no wall. In short, "this has never happened before." Again broke through, and again through the goat swamp. And again to Kiev. Only Goat swamp today is called Maidan Nezalezhnosti ...
"In Kiev, the Crimean Tatars on Monday, 12 November, held a congress of representatives of the Crimean Tatar people (Kurultay) for the first time in the past four years. Some 100 delegates gathered in the capital of Ukraine to decide how the highest legislative body of the Crimean Tatars will work in the annexation of the peninsula" .
Drew attention to one small caveat. She admitted deliberately. So we believe that the Crimea will not return. I'm about the legislature! In Ukraine, there is not and there was no legislative body of the Crimean Tatars. And in the occupied Crimea from somewhere appeared ...
And yet, the format of this very Kurultay. It is not a congress or plenum for which a quorum is required. This is a conference. And then, who came, he and the participant. Very, I must say, a good format. The right one! And what is missing for the complete happiness of the one who rules this Kurultay, and those who sit there? The answer in the statement of Dzhemilev:
"The delegates of Kurultai lay down their powers only after the election of a new Kurultay and at the first session of the new Kurultay. And since we have no opportunity to hold democratic elections and convene a new Kurultay, we can assume that the powers of the delegates of the current Kurultay are automatically prolonged."
It is clear that now from the Crimea will begin to talk about what Crimeans are against. It seems that the inhabitants of the Crimea are not there. And we, in the sense of Dzhemilev, say that there is. Only, at their request, we do not call them and do not show them. Checkmate!
As a Kiev citizen, I am no longer interested in the issue of payment for the work of this Kurultay and all these delegates. I know that from my pocket. I know that to the detriment of the citizens of Ukraine. I know everything. I am only interested in one thing, why is Tatar arrogance more than Ukrainian?
And here the above-mentioned amphibian does not grumble any more, already snags.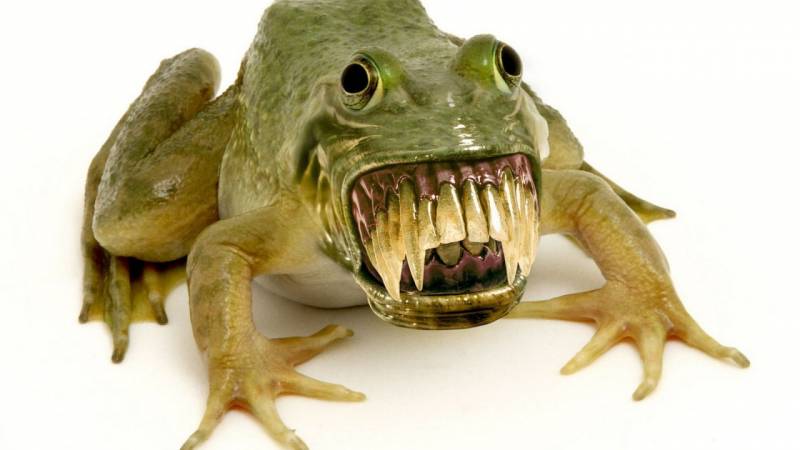 Even our deputies did not think of working without getting up from the home sofa. Though go to Rada. Pants wipe there. And the Tatars do not even want to do this at my expense:
"It is noted that the Crimean Tatars are considering the possibility of making decisions by the Kurultai by personal signature or by Internet voting of deputies."
In short, I understand that this time the Tatars will not limit themselves to plundering of Kiev. This time they decided to stay here. Here's your grandmother and St. George's Day ... European graduate students will have to, and then all of us, to study for namaz.
But then I have a requirement! If the Crimean Tatars, who live and sit in Kiev, are called Crimean, then I demand from the Crimean government to call the Tatars who live on the peninsula Kiev! This will be fair and understandable to a simple Ukrainian.
And for the rights of the Kiev Tatars in distress in the occupied Crimea, I will trample all the legs! Under the banner of Jamilev.
After all, you study. That is, vote, Tatar, do not vote, but you will be Cemil in Kurultay!
Do you think we are doing just that? Of course not. But we will be soon. Just because to help propagandists and all that already exists in Ukraine for duping people, comes the old, time-tested method.
"The State Service of Ukraine for Drugs and Drug Control issued the first license for the import and re-export of raw materials and products derived from cannabis."

"The relevant licenses were obtained by the American company C21. It is also in the process of applying for additional licenses, including the cultivation of cannabis. In addition, the company has already opened a representative office in Kiev.""C21 Investments Inc. is a vertically integrated cannabis industry company that cultivates, processes and distributes cannabis products in the United States. The company owns the areas in which hemp is grown in Oregon."
European postgraduate study involves the introduction of all the values ​​of the EU. Here we join.
"Cannabidol extracts and products with a minimum content of tetrahydrocannabinol are legal in many countries of the European Union."
Why, what's the EU, three weeks ago in the great United States in these three states allowed the use of marijuana!
In short, life in the buzz at an eternal buzz?
Alas, one more Holland of us will fail. Holland is a fun, clean, stoned country, where parades of smart transvestites are marching past canals and windmills, and the local people are waving tulips at them, such is Holland's reputation in the eyes of foreigners.
Then the development of the industry. Prostitutes in Holland, like drug dealers, of all colors of the rainbow. And who leaves Holland? Those are the indigenous Dutch. Those who have not lost their brains, skuvshis or hooked on the soft-drug. Occupied by drug addicts, drug dealers and people from third world countries, this is how the Dutch see their country.
Having raised "democratic values" to the shield, they brought them to life, ran into everything they fought for, and now they pack things for emigration. The situation is repeated. Only in Ukraine. But only a few know about it. For the rest of Ukraine, information has passed by. How not important ...
Just like in the old joke:
- Who was taken yesterday by ambulance?
- Yes Ivana. He beat his wife ...
On the other hand, there is no place to go anyway. There is no money. How is it in the old fishing saying - on bezrybe will become cancer yourself? It seems so. Here we have it. Almost Dutch.
Our money came to count IMF Permanent Representative Jost Lyngman. Do not ask about how much we have, but just look and touch our money. I counted, well, I didn't count myself on a heart attack. And so bang, and the money is just 18 billion US hryvnia. How to pay for loans?
"But our estimate is that for Ukraine this level of reserves is still low. It should be about $ 30 billion, this is not an exact figure. Therefore, the policy of the National Bank of Ukraine (NBU) to buy foreign currency in reserves is correct."
I translate into a normal language. Ukraine is obliged to buy dollars and euros, no matter what. Otherwise, she will have nothing to pay loans. And this the IMF can not allow. Take loans and hide them in the IMF. And the descendants will pay. In short, after us even a flood ...
Tired of the global. Let's talk about Kiev better. In the beginning about what we have enough money. And only then that it is absolutely impossible to make a shortage of them (money).
Squares appeared in Kiev, named after the newly-departed (in the sense that they had recently left us) singer Kuzma Scriabin and opposition leader Boris Nemtsov.
The city council gave the nameless park at the corner of Surikov Street and Vozduhoflotsky Avenue the name of the murdered Russian oppositionist Boris Nemtsov.
Do not think of something seditious, but our Rada wanted to pile on a pile under the walls of your embassy. Wait a little more. Our deputies with slingshots at night will start shooting at the embassy windows. Somehow spoil ...
15 November Square in Vasily Porik Street in the Podolsk district of the capital was given the name of the musician Kuzma Scriabin (Andrey Kuzmenko). Nevskaya Street in Shevchenkovsky District was renamed Nivskaya Street, Zhelyabova Street - to Maria Kapnist, Bauman Lane - to Fusikov Lane, Kirovskaya Street in Svyatoshinsky District to Staritskaya-Chernyakhovskaya Street and Saburov Street to Desnyanskiy District to Serzha Lifar Street. Krasnaya Presnya Square in the Podolsk district, will now be called Schekavitskaya.
I also like that we keep the memory of the Russians. I even support such renames. And as a law-abiding Kiyanin I demand from the Kiev Council to urgently rename some square in Sobchak Square. (I worked this advertising contract from the society of dog breeders in Kiev. They have nowhere to walk dogs.)
Of course, I joked about the contract. And about the support for renaming, too. But the fact that we spend money on the struggle with history, with life ...
But about the fact that unexpectedly winter began in Ukraine in November, no one guessed. Only 14 November in Kiev 41 man "broke" on the ice. And 15 is fixed and the first frostbitten. Add to this 11 corpses on the road and 96 victims ... And more than a thousand crashes to heaps ...
How they liked to write in the 19 century, and at this time ... In the center of Kiev on Thursday morning, 15 in November, a pipe with hot water broke through. The incident occurred at the corner of Delovaya and Bolshaya Vasilkovskaya streets. Long live the new rink!
Although no, this is the second. The first one was in the Dnieper area on the Regenerator one. No, the third, the second on Shota Rustaveli. Or is there just a taxi failed underground? There was no rink.
Or not a taxi? And not on Rustavelli? And on Tropinin and yesterday. And not a taxi, but a fire truck?
"The fighters of the State Emergencies Service went to the fire and did not get there because they fell through the asphalt", this is from the official report. Or at the central station? No, there was only a huge pit like ...
My thoughts are caused not so much by the abundance of breakthroughs and failures, as by the utmost indifference to this of our authorities. Everyone does not care. Yanukovych stole the money we have stolen from him now. Now no money, no sand and salt. And asphalt is laid in any weather. The mayor said he permits.
And here, in addition to the toad, our global problem: there was enough money to rename, but no repairs left.
The bridges are tired, the asphalt is tired, the pipes are tired. What is it? By the way, from my old past I remembered that only material can be tired. On the construction so to speak it is impossible. The bridge can not be tired. Everyone except Ukraine!
Forgive me, my Russian readers, but now I appeal only to fellow countrymen. People, tell the road builders that in order. so as not to fall under the asphalt, do not lay this asphalt at all! Well, to hell with him. Gravel road covered and good. Accidents will be less. And one grader can be "repaired" all the way.
Although, as Vyshivanok, who returned from the village, said, the asphalt is self-made. This is normal. And in general, with tomos EU graduate students can ride in the pits. Today, the main army, mova and Vira! And the main thing is not the main thing now!
By the way, many asked where this friend of mine merged from Kiev. To the village. For cows, pigs, lambs. To the land of the patriot pulled. And we were just happy about it. But back.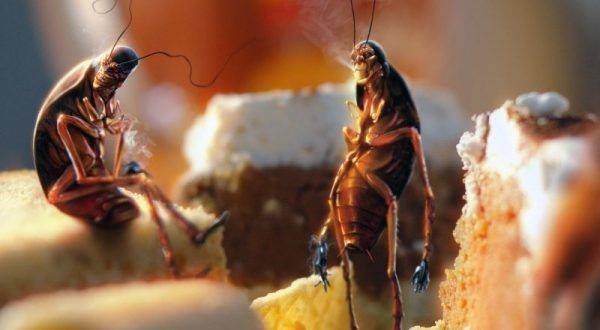 He says that on the one hand, the production of agricultural products has increased. I found out really increased by 12,2% in crop production and by 0,1% in animal husbandry. On the other hand, spending on food in villages has become more than on clothing. I really doubt and believe our statisticians more. In villages, traditionally, they spent less on food. On all their live. But...
In short, according to statistics, today the average Ukrainian spends more than half of his income on food - 52,9%. According to the State Statistics Service, 22,7% of expenses of Ukrainians were spent on non-food products, 13,8% - on payment for services (including housing and communal services), 2,9% on personal subsidiary farming, 7,7% - other expenses.
Simply put, Vyshivanok escaped from the village due to the fact that life there was "more fun". And the most interesting, I have already found a job. Do not believe it, at the Forge Factory at Rybalskoy CJSC. There, he says, a rapid growth of everything is planned ...
I am absolutely not against growth. But at the expense of what? I had to talk with knowledgeable people. And that's what I dug.
Prime Assetts Capital and VIC corporate investment funds, whose shareholders are respectively President Petro Poroshenko and MP Igor Kononenko, on Thursday, 15 November, signed a package of documents on the sale of ZAO Zavod Kuznitsa at Rybalski with the new owner Evinz Limited from the TAS group, of which Sergey Tigipko is the ultimate beneficiary.
"The cost of the sold shares is a commercial secret. Funds from the buyer will be transferred to legal entities of sellers by separate tranches, according to the schedule agreed by the parties."
I had to turn to the presidential cockroaches. Gave a press release:
"The operation of the" Forge on Rybalsky "should be viewed as one of the steps to implement the intention declared by Petro Poroshenko to completely separate business from politics. Earlier, as you know, he transferred the Roshen corporation to the trustworthy world-famous company Rothschild."
That was all in its place. What is the increase in production? What are the intentions to separate business from politics? The rats are going to flee the ship and drain the assets. Money is safer than factories. Hydrant does not believe in his victory. But believes in your mind and resourcefulness.
Drawn fried ... But I, as a long time knowing most of my readers, know how to keep the intrigue. But I will tell about it later. In the following notes. Life boils up. I remembered here how circumstances can change intentions. Let the Hydrant think.
I once went to the river to swim in the same village. And do not swim at all. So, take a dip. Sweat off. Such were my intentions. But confused all the flow of the river. As soon as I got into the river, I immediately realized that I wanted to swim. To the shore. His own. Back. And swam. Long enough.
In the meantime, finish. From the kitchen pulls stupefying delicious soup. Dureyu and go to the smell, as expected.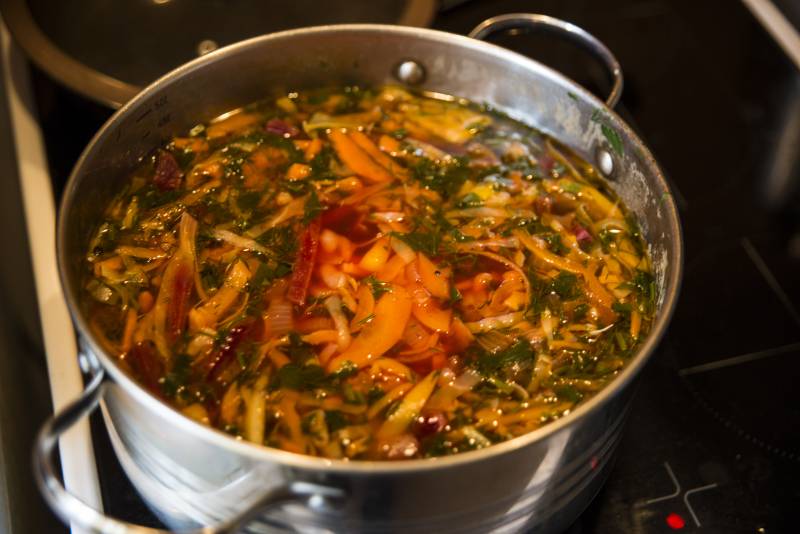 Yes, and yesterday's garlic to me Vyshivanok presented a new crop. What is not paradise? What you want.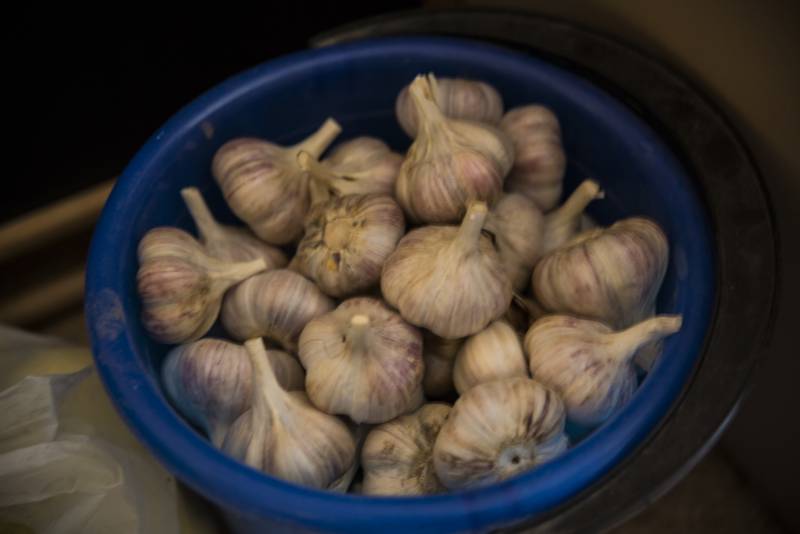 So see you next time. Be cheerful and remember about the "flow of the river." Please family and friends. And we will live!