Indian naval forces are not abandoning attempts to arm themselves with foreign helicopters amid the acute shortage of rotary-wing technology. One option for the command of the Indian Navy is considering the purchase of American MH-60R Seahawk helicopters. According to
"Warspot"
With reference to the portal janes.com, the Indian Ministry of Defense sent a request to the United States to purchase a batch of these machines.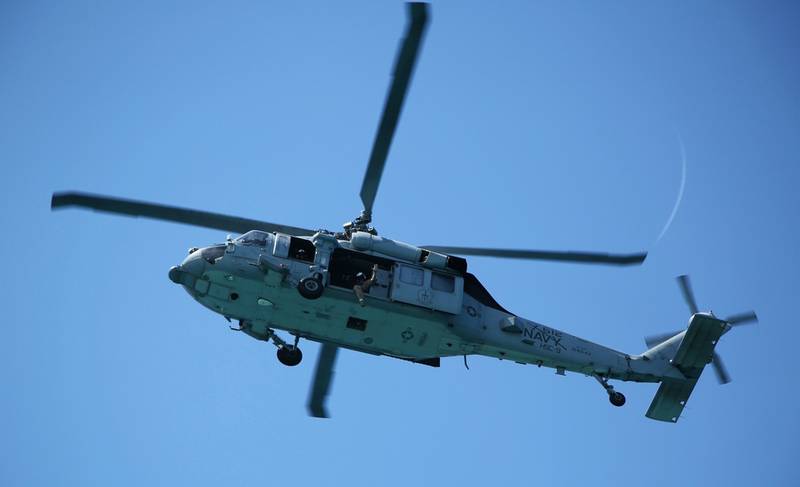 According to the material of the publication, the Indian Defense Ministry has requested from the United States 24 multi-purpose helicopter Sikorsky MH-60R, including a set of equipment and weapons. New Delhi is counting on Washington to approve this deal and plan to pay billion dollars for the ordered 1,9. Indian sailors are planning to get helicopters by 2022 year.
The Indian Navy has developed a catastrophic situation with new helicopters. Back in 2017, the Indian Navy announced the need to purchase more 200 new cars that will replace the outdated HAL Chetak (a licensed copy of the French Aérospatiale Alouette 3) and Sea King, purchased from the UK in the 80s (Sikorsky MH-60R will go to the UK) Shift Sea King).
The government of India approved the purchase of 111 multipurpose utility helicopters and 24 US Sikorsky MH-60R as early as August of this year.