Another fire in the mall. This time the flame destroyed the shopping center "Bum" in Vladivostok. Firefighters report that the fire occurred at night, and the calculations arrived to extinguish the fire within three minutes after the first call, which was received at the control desk on duty at 01: 28.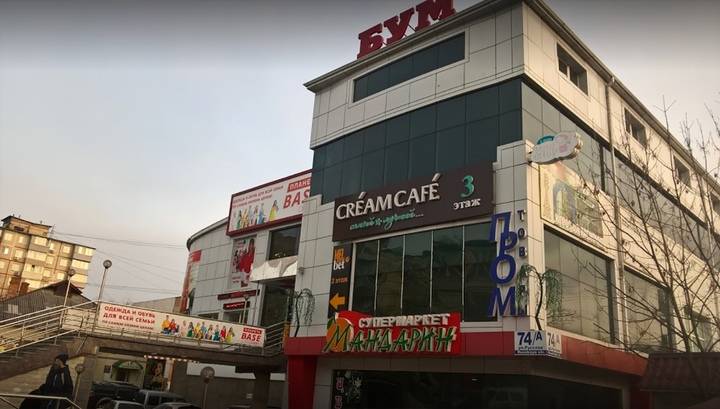 The total area of ​​the fire was 1,6 thousand square meters. meters
According to witnesses, the fire started in a Chinese cafe where gas cylinders were used. It is stated that one of the cylinders exploded, after which the flame instantly engulfed the cafe's premises and began to spread across the upper floor of the "Bum" shopping center, where the catering point was located.
After some time, there was a complete collapse of the third floor of a shopping center located on Russkaya Street.
It took several hours for the fire brigade to locate the fire and spill the building of the Bum shopping center. It is noted that the building had a strong smoke, and therefore involved the calculations of the gas and smoke protection service. About fifty firefighters and 14 units of fire equipment worked on the burning object.
Inside the building conducted a preliminary inspection. Local media reported that the victims and victims (at the moment), fortunately, no.
According to some information, the shopping center "Bum" had already been closed due to violations of fire safety standards, but then they were reportedly eliminated and the shopping center opened again.
Recall that this is not the first fire in the Russian shopping center in the past few months. The tragedy ended in a fire in the Kemerovo Zimnyaya Chery mall, where 60 people died, including the 41 child.