A spokesman for the Russian president commented on the situation regarding the South Kuriles issue. Recall that earlier, Vladimir Putin, while in Singapore, said that Russia would proceed on the issue of signing a peace treaty with Japan from the Soviet-Japanese declaration on 1956, the implementation of which in Tokyo, as we know, was immediately refused.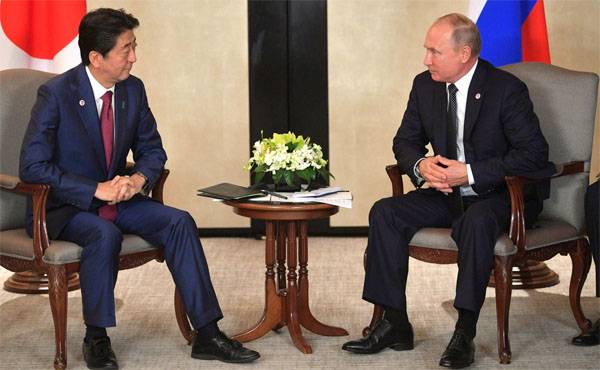 Under an agreement more than half a century ago, the USSR considered the question of transferring the South Kuril Islands - Shikotan and Habomai under the Japanese jurisdiction 2 - in case of signing a peace treaty on the conditions that Japan respects military neutrality and does not deploy foreign military bases on its territory . Today in Japan, several US military bases, and the US military infrastructure in the Land of the Rising Sun is only expanding.
Dmitry Peskov's comment on this issue leads
Russia-1
:
Certainly, a compromise will be required that will not conflict with the national interests of either side.
According to Peskov, there can be no "separate deals" in the Kuril issue by definition.
Sands:
Adoption of the 1956 declaration of the year does not automatically mean the transfer of the two islands of Japan. The question of the deployment of US military bases in the event of transfer (Shikotan and Habomai) is important here.
Earlier in Tokyo, they "assured" that in case of "receiving" the two islands, American bases would not be placed under their jurisdiction. It would be as if the United States is really interested in Tokyo's opinion as to exactly where it is to deploy its military facilities.