The command of the Armed Forces of Ukraine plans to carry out sabotage at the Stirol chemical plant in Gorlovka, reports
Donetsk News Agency
statement by the representative of the Department of People's Militia (UNM) DNI Daniil Bezsonov.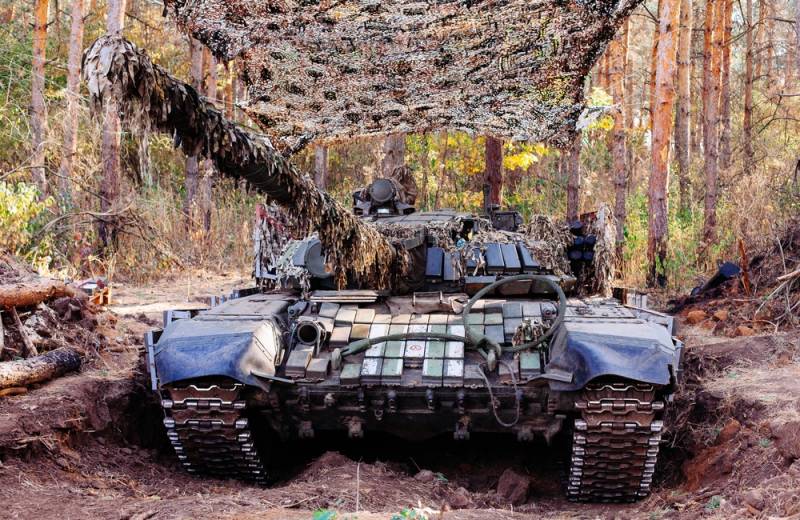 According to Bezsonov, the sabotage operation is being prepared by the leadership of the EP (ATO) together with the "Western curators".
Its goal is to arrange an environmental catastrophe and provoke a mass evacuation of the population from nearby areas, in which the units of the People's Militia will be involved, protecting Gorlovka. Thereby, conditions will be created for moving inland, said a representative of the UNM.
He also said that the sabotage was entrusted to the units of the 72 Brigade, which had already received chemical protection kits.
If the operation is successful, the 54-I, 58-I, 72-I and 92-I brigades of the Armed Forces of Ukraine will begin the offensive.
Stirol is a key enterprise in the chemical industry in the Donbas. Located in the frontline Gorlovka. For a long time, it was one of the largest producers of mineral fertilizers in Europe.
Bezsonov also reported an explosion at a warehouse of APU armored vehicles in Kurakhovo, which led to a fire in an area of ​​more than 1 thousand square meters. The 4 BMP-1 with ammunition was destroyed, one soldier was killed.
He explained that the explosion occurred as a result of an unintentional shot from a grenade launcher, which was in the hands of one of the Ukrainian fighters. The representative of the UNM suggested that the command of the 28 brigade, in charge of the warehouse, would write off the death of a soldier and the loss of equipment to the "mythical sabotage group" from the DPR defenders.
Over the past day, the APU 18 once violated the cease-fire, firing on the territory of the republic with mortars, grenade launchers, weapons of infantry fighting vehicles and small arms
weapons
. A civilian in the village of the Trudovskaya mine suffered.