Press Service of Ilyushin Aviation Complex, which is the parent company of the transport division
aviation
UAC, reports on work to increase the pace of production of IL-76MD-90A aircraft. In particular, it is a question of the fact that already this year a production line of the airplane assembly-free assembly line will be put into trial operation. Serial launch should take place in 2019.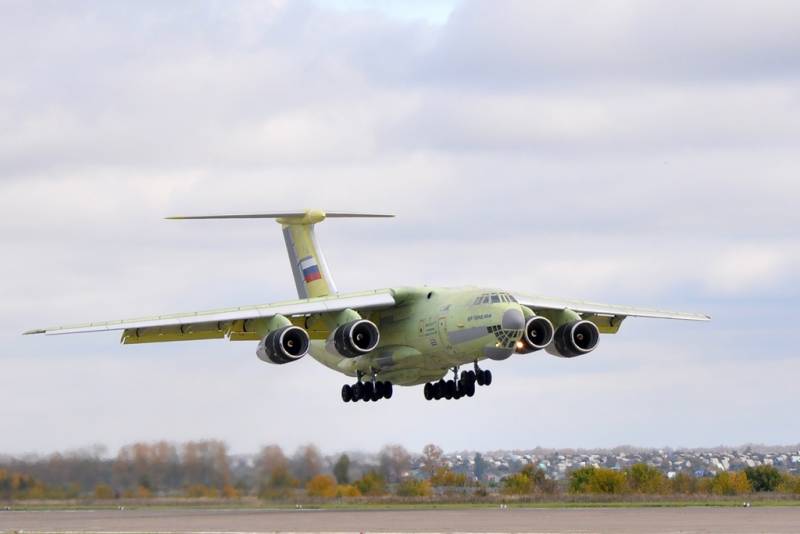 The installation of the largest production line in our country started at the Aviastar-SP enterprise located in Ulyanovsk. At such robotic stations, the docking of the fuselage sections of the aircraft, the wing, and also the tail assembly is carried out automatically. The advantage of using such technologies is that significantly reduces the time of operations on individual sections of the line. Accordingly, the time taken to assemble the aircraft is reduced.
According to a similar technology, according to some data, the assembly of air tankers IL-78М-90А will be carried out.
Heavy military transporter IL-76MD-90А is a deep modernization of the IL-76MD. In addition to transporting people and goods, the BTA aircraft can be used to extinguish fires. The maximum take-off weight of the aircraft is 210 tons.
Earlier it was reported that Russia intends to create a joint venture with Kazakhstan for the production of a modernized version of the Il-103 light aircraft. It is planned that the production will be created in Kazakhstan. We are talking about a four-seater single-engine piston passenger aircraft.