In the United States, they decided on Air Force bases, where they are going to conduct tests of long-range B-21 Raider stealth bombers. These combat aircraft, we recall, are created by Northrop Grumman. US Air Force plans are as follows: the beginning of flight tests of the B-21 should begin no later than 2025 of the year.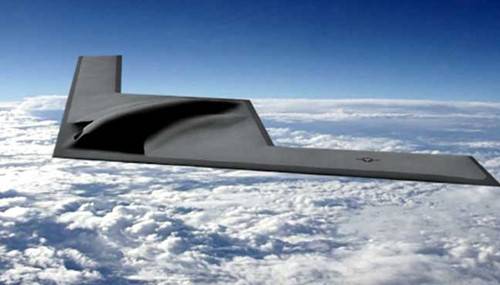 The US media said that the B-21 Raider will be located at Tinker air bases in Oklahoma and Edwards in California. On the
aviation
The US Air Force base Tinker is a logistics center that is part of the Air Force Support System. It is planned to start work in this center with the participation of specialists from the manufacturer.
In addition to the program, it is planned to attract US Air Force bases in the states of Utah and Georgia. There, promising American bombers will be able to undergo maintenance and maintenance. These bases will have warehouses with spare parts for the B-21 Raider.
On the basis of Edwards, located in the Mojave desert area of ​​California, it is planned to carry out the first flight tests of these combat vehicles after the production of an experimental batch of several units.
The US Air Force Command said that the bases in Oklahoma and California "will open a new page as in their own
stories
and in the history of all American military aviation. "
It is reported that all bases for testing and further maintenance of the B-21 Raider will be equipped by the 2025 year. In total, the United States plans to deliver about 100 of such aircraft to the troops, costing about 638 million dollars each.
Earlier it became known that the B-21 Raider will be equipped with Pratt & Whitney engines. The aircraft is created primarily as a flying platform for new modifications of the nuclear
weapons
.