The Ministry of Industry and Trade has proposed new measures to support GAZ Group and Russian Machines of Oleg Deripaska because of the sanctions, reports
Kommersant
.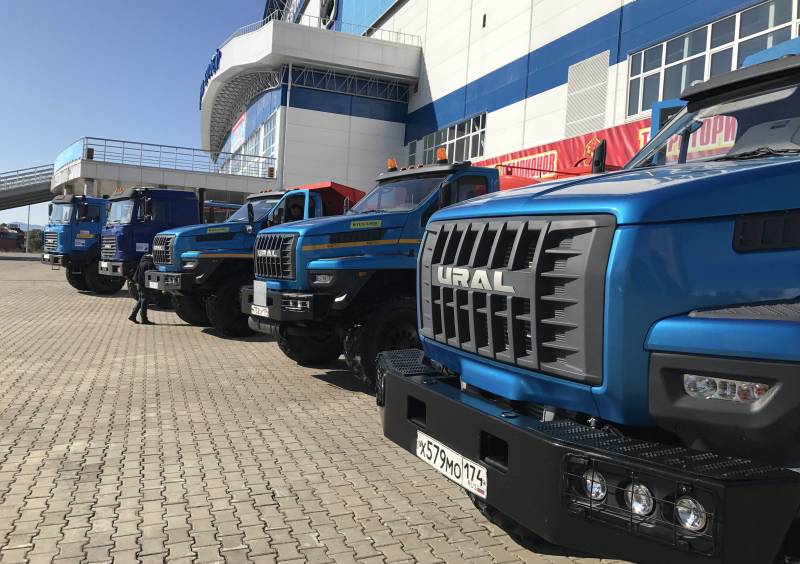 According to the ministry's idea, by the end of the current year 2 billion rubles will be allocated from the government reserve fund, which will be spent on the purchase of cars for the Rosguards. It is assumed for these funds to purchase at least 600 machines. Orders will be placed at the Ural plant and the Arzamas engineering plant (included in the above associations).
The document on financial support was prepared on the instructions of the head of government, Dmitry Medvedev.
In addition, the project deals with the allocation in the current year of 1,5 billion rubles to manufacturers of equipment running on natural gas. This money should go to the provision of discounts to customers in accordance with the government decree of July 12 2016 year. The average discount is 1 million rubles. That is, at a reduced price 1,5 thousand cars can be sold.
As noted in the text of the project, the proposed measures will provide additional capacity utilization of enterprises under Western sanctions, and will allow to solve a number of tasks related to state security.
Recall that in April, the US Treasury Department imposed sanctions on 24 individuals and 14 legal entities of the Russian Federation. This includes entrepreneur Oleg Deripaska and enterprises controlled by Rusal, GAZ Group, Basic Element, En + Group. All companies are denied access to the US financial system. Operations with GAZ Group must be completely terminated on January 7, 2019.