Responsibility for maintaining the INF Treaty currently rests with Russia, the United States, in turn, continues to monitor the situation, reports
RIA News
Statement by Undersecretary of State for Arms Control Andrea Thompson.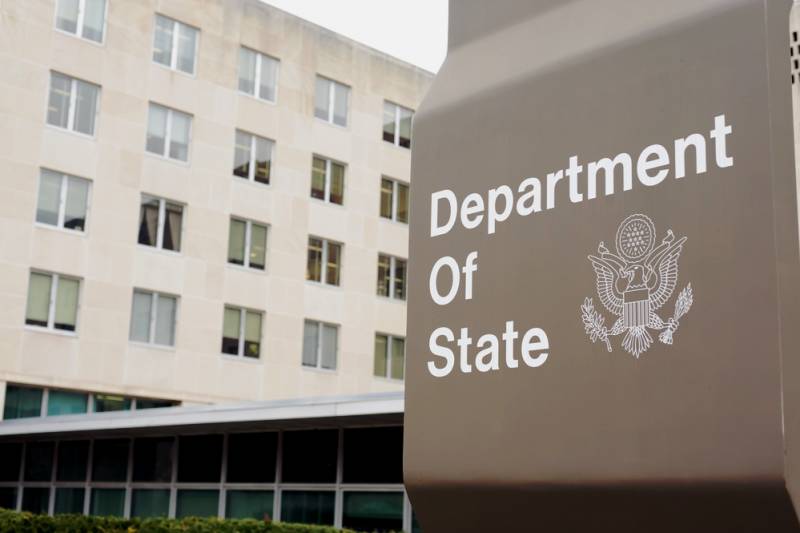 According to her, the State Department continues to work, using its capabilities.
We made, if you will, a warning shot. The ball is on the side of Russia. It should return to the scope of the document. However, we do not observe this,
said Thompson.
She noted that Donald Trump recently made it clear: The White House will defend what is "good for the American people." The United States will no longer tolerate breaches of contract by Moscow.
According to Thompson, Russia has been violating the treaty for more than five years. Washington constantly points to this, but the Russian leadership does not respond to warnings. The American side continues to demonstrate available intelligence to Russian experts and "key leaders", but in response does not receive "even a confession that they violate." Russia continues to produce SSC-8 (also known as the 9M729 rocket system), continues to test and deploy it, the diplomat added.
Against the backdrop of statements about the upcoming US withdrawal from the INF Treaty, the State Department is actively working with the Allies, explaining to them their position and collecting information.
Earlier, Donald Trump announced that the United States is withdrawing from the INF Treaty in order to build up its nuclear potential until the other powers "come to their senses." Then, according to him, Washington can move on to reducing armaments, however, in addition to Russia, China should be involved in this process.
Moscow, in turn, stated that it wanted to get more detailed explanations from the United States on breach of the treaty, noting that breaking the agreements would force Russia to take measures to ensure its own security.