Pilots of American marine aircraft
aviation
At any time, they should be ready to engage in battle against Russian and Chinese aircraft, ships and submarines, said US Navy Rear Admiral Doug Perry, USNI News reports.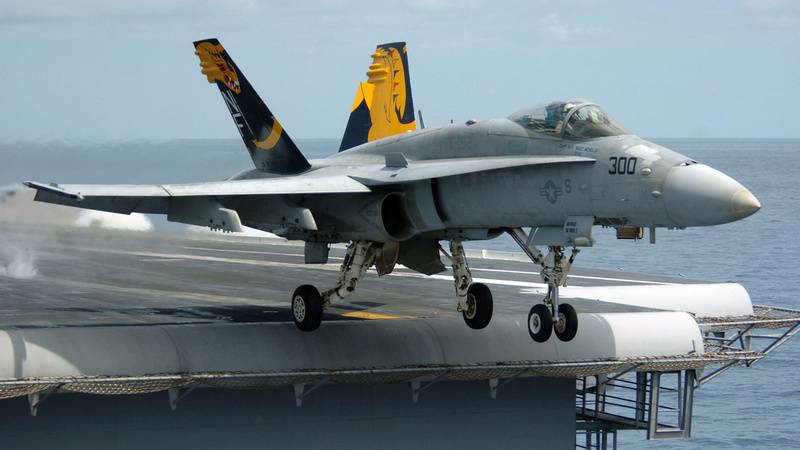 Rear Admiral of the US Navy Dag Perry said that US naval aviation should always be ready for war with the Russians or the Chinese, and that is where the emphasis should be placed when training pilots. According to him, every plane taking off from the deck of an aircraft carrier, be it a fighter or a reconnaissance aircraft, must expect that it can meet with a Russian or Chinese aircraft, ship or submarine. The same applies to the planes of our allies, he added, the crews should be ready for a possible clash at any time and therefore should prepare for serious battles daily.
Perry thinks that daily training should include both real and "virtual" flight training, so that the 22, the summer pilot of the F / A-18 Hornet fighter, sent to the East Atlantic could meet Su-27 and not flinch. " And if the pilot falters, then "the enemy will know the weak points of the US Navy aviation," he added.
The same applies to the crews of ships and submarines, they must also be ready at any time to join the battle with the Russian or Chinese.